DERRY JOURNAL Editorial: Poverty - a persistent and destructive force that must be addressed with greater urgency
The latest Department of Health inequalities report makes for a sobering read, laying bare how poverty destroys working-class lives at a heightened rate.
Published 21st Apr 2021, 12:19 BST

- 2 min read
As reported in today's paper, boys from Derry's 20 per cent most deprived areas can expect to live to 72.5 years of age on average.
That's 5.3 years less than the 77.8 years of life the average Derry man will enjoy. For women from poorer areas, it's a similar picture. Female life expectancy in Derry and Strabane's most deprived areas is 78.5 years, 2.9 less than the average (81.4 years).
DoH's 'Health Inequalities Annual Report 2021' demonstrates how diseases of the poor, like drug and alcohol addiction and obesity, continue to wreak sickness and death in working-class areas of Derry to a far greater extent than generally.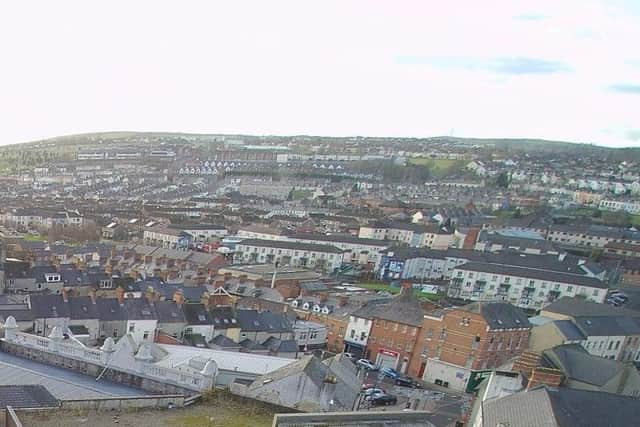 This is appalling yet unsurprising. It's been like this for years. Some may shrug their shoulders, sigh and say plus ça change - 'the poor you will always have with you.' That's a cop out.
The north, for better or worse, is an annex to the sixth biggest economy by GDP on earth.
Is it acceptable that boys from poorer wards like the Brandywell, Creggan and Shantallow - among the most deprived anywhere - can expect to die at an earlier age than the average citizen of countries such as Algeria, Iran, Cuba, China, Russia and Vietnam, based on the latest data from the World Bank?
Is it tolerable citizens of Pyongyang, Damascus, Gaza City and Caracas are looking forward to the same 72 years of life on the planet [World Bank data] that young men from the Bogside, Fountain and Lincoln Court can hope for?
The 'Journal' welcomes the lengthening of life expectancies in all of these places as a sure sign of human progress but is there any chance something could be done about the large gap in health outcomes between the poor and the better off in this city?
Granted, our Executive at Stormont holds office rather than power with practically no control over taxation - outside local property taxes - and none over monetary policy - yet something urgent needs to be done.
Year on year, official data demonstrates poorer people are getting sicker and dying earlier than their peers in modestly better income brackets. As long as this persists, the British Government should abandon the fiction that it is presiding over a civilised 'kingdom.'