Derry woman Claire Crockett inspired by loved one's battle with Motor Neurone Disease to undertake 'Hike for Hero' fundraiser
A Derry woman has spoken movingly about a loved one's battle with Motor Neurone Disease amid the pandemic.
26th Mar 2021, 6:15pm
- 1 min read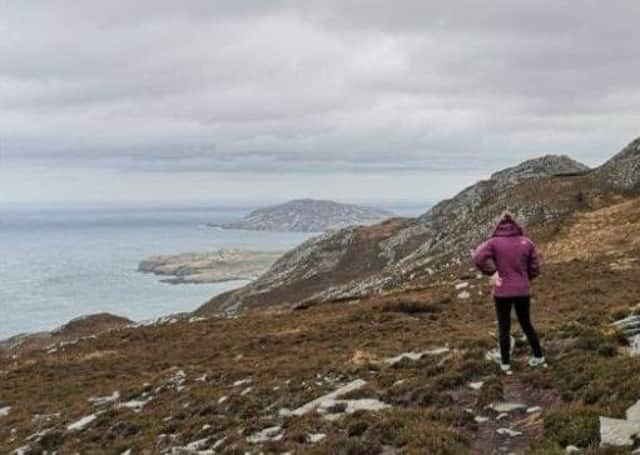 Claire Crockett will scale the Urris Hills, Muckish and Errigal with her husband this summer to raise funds for equipment and research for the condition.
She has spoken of how difficult it has been not being able to in close contact with someone very dear to her due to the risks of SARS-CoV-2.
"There is someone very special in my life who just over a year ago was diagnosed with MND, which was a huge blow to her and everyone around her that cherishes and loves her dearly. Watching her strength and courage has been inspiring. I found myself asking: what can we do to help? We couldn't even give her a hug because we were facing a global pandemic which made things so much more difficult in terms of offering support."
Claire struck upon the idea of a hike to raise enough money to purchase technology to make her loved one's MND journey as comfortable as it can be. She set up a GoFundMe page which has raised over £2,000.
"We are truly blown away by the support we have received so far and are beyond thankful to everyone that has donated. People are so caring."
Monies raised will be used to purchase equipment to counter the debilitating impact of the condition and also to support the Motor Neurone Disease Association in the north. To support Claire's 'Hike for a Hero' visit: https://uk.gofundme.com/f/hiking-for-my-hero