Eastwood and Anderson in cross-partisan call for furlough to be extended to protect jobs and businesses
There have been cross-partisan calls for the furlough scheme to be extended to avoid a potential devastating blow to businesses and a large spike in redundancies after Hallowe'en.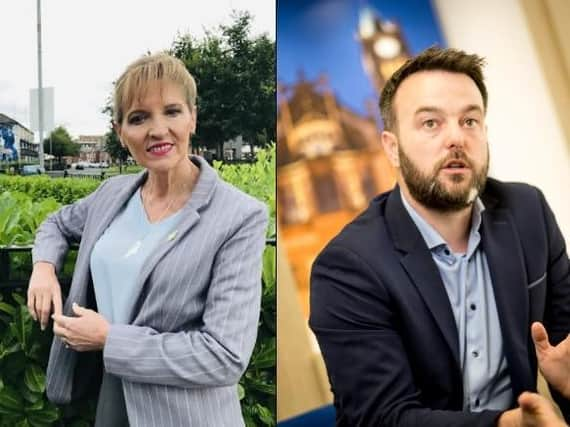 Both Sinn Féin and the SDLP are urging the British Chancellor to extend the Coronavirus Job Retention Scheme (CJRS) beyond it's projected end date of October 31.
The Northern Ireland Assembly is expected to become the first of the devolved legislatures to formally request an extension to the CJRS when it debates an SDLP proposal on Monday.
SDLP leader Colum Eastwood said that without an immediate intervention, businesses will be forced to close and significant numbers of workers will face unemployment.
"Ending the furlough scheme will force many businesses, and their workers, to endure extremely turbulent economic conditions that they simply won't survive. It would be an act of immense economic self harm," he said.
Sinn Féin MLA Martina Anderson said the scheme needs to be extended to protect jobs and livelihoods.
"The ending of the furlough scheme on October 31 will come as a devastating blow to many businesses some of whom have as yet been unable to reopen fully or at all.
"If the scheme closes as proposed it would without doubt result in wide scale redundancies, and impact particularly in vulnerable economic sectors and constituencies," she said.