Health Minister cannot meet Derry detox centre campaigner due to diary 'pressures'
Derry teenager Tamzin White has said she will 'not take no for an answer' after Health Minister Robin Swann confirmed he cannot meet with her due to 'immediate pressures' on his diary.
Published 1st Mar 2021, 15:34 BST

- 3 min read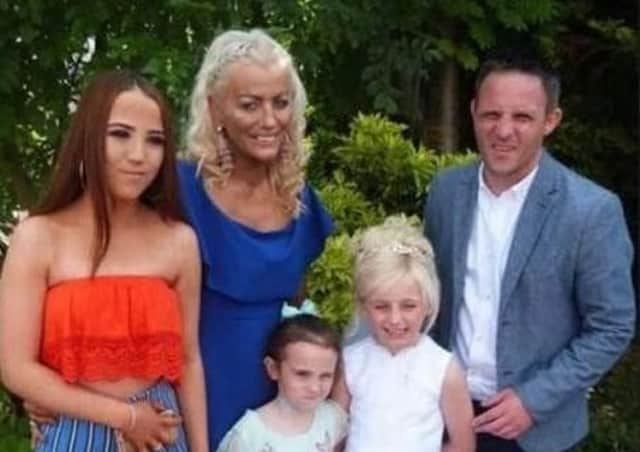 Tamzin recently launched a campaign and petition calling for a detox centre for Derry following the death of her mother, Louise, in January.
Louise, who was 40 and a mother of three, had been battling addiction. Tamzin has also lost other family members to addiction.
The 18 year old has been seeking a meeting with Minister Swann to discuss the need for a detox centre in the city and tell him about her family's battle.
Today, March 1, Tamzin received a letter by email from Minister Swann, which offered his 'heartfelt sympathy' to her on the loss of her mother and other family members.
He added how too many people in Northern Ireland have 'suffered the devastating loss of a loved one because of addictions.'
Minister Swann said that addressing the harm related to alcohol and other drugs is a 'key priority' for his department and they are 'currently leading on the development of a new strategy to reduce the harm related to substance use in Northern Ireland' and 'very much want to take on board the experiences of people' such as Tamzin as part of the process.
He told Tamzin that while she had requested a meeting to discuss this issue, 'unfortunately, given the immediate pressures on my diary, I am unable to meet with you at this moment in time.'
Minister Swann said he can 'absolutely recognise and understand' Tamzin's desire to engage at a senior level and has asked that Dr Anne Kilgallen, Chief Executive of the Western Health and Social Care Trust, engage with her in the first instance.
He added that the Western Trust oversees the provision of a range of alcohol and drug services within the area and 'would be able to discuss the specifics in more detail.'
In response and in an email to Ms Kilgallen's office, which Tamzin shared with the Journal, she said she understands Minister Swann is a 'busy man' due to the Covid 19 pandemic, but that there is 'another pandemic at play, a mental health one.'
"We don't have enough services in Derry to meet the needs of addiction. People in addiction can't go to hospital and get the help."
Tamzin added how 'hospital isn't the place for our addicts.'
" People have to travel to Newry and Omagh detox centres, but that's just added pressure for people in addiction. My mother was supposed to go to Newry once but didn't go then, because the journey scared her, on top of the journey she had to do.'
She continued: "I feel disgusted, if I'm quite honest, because if the call for a detox centre was listened to years ago, my mother would still be in my arms today. My mother had three small babies, including me, under the age of 18. My mother had a family who loved and adored the ground she walked on. My mother was a daughter, was a sister, was a godmother, was an auntie, was a cousin. The only thing my mother never got to be was a granny and that hurts me so much because she would have been the best granny ever. My mother's life had been robbed of me and my younger sisters and something needs to be done.'
Tamzin said she was giving a 'warning' to do something' before there was a decrease in population.
"I can't take no for an answer this time.'
Tamzin outlined how there are too many people in Derry struggling with addiction and too many lives lost 'due to the lack of this much needed facility.'
Tamzin's petition calling for a detox centre for Derry can be signed at https://www.change.org/p/government-detoxcentreforderry and a facebook page derrydemandsadetoxcentre can be accessed at https://www.facebook.com/detoxcentreforderry