'I believe my mammy would be alive if Derry had a detox centre'
The heartbroken daughter of a Derry woman who died after battling with alcohol and drugs believes her mother would still be alive if the city had a detox centre.
Published 29th Jan 2021, 11:00 BST

- 3 min read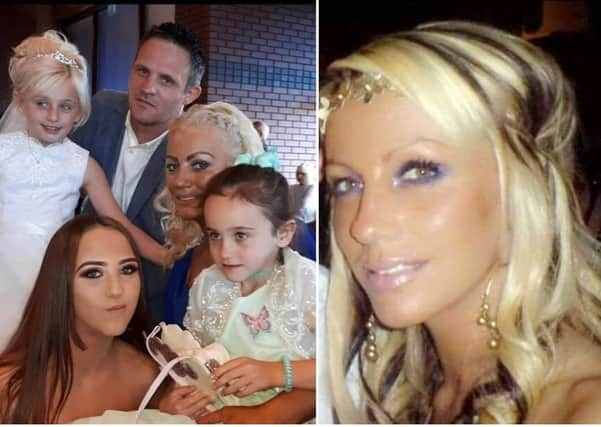 'Caring and kind' Louise O'Doherty White was just 40 when she died on January 16, leaving behind three daughters - Tamzin (18), Farrah (10) and Lola-May (8).
Tamzin spoke to the Journal this week to raise awareness of addiction and mental illness.
She told how she's 'ashamed to be from Derry' due to the absence of a detox centre.
Tamzin has now set up a petition on Change.org calling for a detox centre for the city. It was signed by over 400 people in just a few hours.
The teenager outlined how her family has been left devastated by addiction and mental health, as it not only claimed the life of her mother but also her uncles: Robert, who died aged 41 in 2012 from alcohol addiction; Dee Dee who died at the age of 24 after 'battling his demons' in 2000, and Budgie, a street drinker who died of hypothermia at the age of 40 in 2008.
Tamzin's cousin Andrew Quigley meanwhile died by suicide at just 19-years-old in 2014.
Tamzin said she and her sisters have been left devastated by their mother's death.
"She was only 40 and so full of life. She was a happy-go-lucky person who was always smiling and laughing.
"She was always helping people, especially anyone with addiction. She was kind hearted and had so many friends. I didn't even realise how many friends she had and I've been getting so many messages from people since she died."
Tamzin said her mother started drinking heavily in 2015 and by 2019 had began to 'dabble in drugs.'
She sought help on a number of occasions, turning to counselling services and addiction treatment centres.
However, Tamzin said she believes a detox centre may have saved her mother's life.
"My mammy hated going to the hospital. She always said it. She said she never got the right support and always felt uncomfortable.
"She went in there and was discharged after two days. If we had a detox centre, she would still be here. A detox centre would focus on addiction and make sure they had the right help. The hospital doesn't do that."
She continued: "This city is rife with addiction, suicide and mental illness. It's on its knees.
"I'm ashamed to be from Derry because we don't have a detox centre and people can't get the help they need. Addiction is an illness, like any other illness.
Tamzin's father James described Louise as a 'lioness.'
"I knew her and fell in love with her. When she was at herself, she was a lioness. When she began drinking, it was like a different Louise.".
James, who was separated from Louise, said she became an alcoholic 'gradually' and she had previously just been 'a weekend drinker - someone who just had a few drinks on a night out.'
Tazmin said she had feared her mother would die this year, but did not think it would be so soon.
"When I went down, on the day she died, I asked them to help her, but there was nothing they could do.
"I believe my mammy would still be alive if she would have been able to go to a detox centre. Derry needs a detox centre now.
"There have been so many lives taken in this town due to both addiction and mental illness and the services aren't there.
"How many more people are going to have to die?"