'Is a blind eye being turned to some drug dealers?' ask Derry and Strabane Colrs.
Derry & Strabane Councillors have questioned whether drug dealers are being protected while being used as intelligence sources during a special meeting to discuss addiction, local services providing for those affected and enforcement.
Tuesday, 11th May 2021, 3:41 pm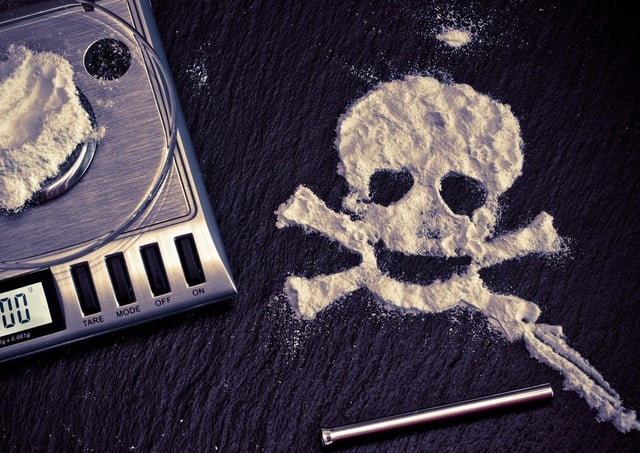 Image by A Different Perspective from Pixabay.
Members of Derry City & Strabane District Council's Health and Community Committee met with police and represerntatives from the Department of Justice and local charities and organisations, who were praised forthe sterling work they do day and daily.
Aontú Councillor for Ballyarnett Emmet Doyle was direct when he addressed PSNI Chief Inspector Willie Calderwood asking: "Are there people who are being used as covert human intelligence sources in Derry by the police that are involved in drugs?
"I ask that for a very simple reason - there are a number of groups or individuals who are seemingly untouchable in this city and district when it comes to the supply of drugs and I'm sure I don't need to tell you the impact that this has on the community."
Colr. Doyle said: "People need to know that when you are involved in crime, involved in organised crime that you will be dealt with by the criminal justice system."
Supporting Councillor Doyle's comments, Independent Councillor Jason Barr added: "Is a blind eye being turned to some drug dealers for what is termed 'the greater good?'
UUP Alderman Derek Hussey said the issues raised by Colrs. Doyle and Barr 'don't just exist in the city.'
Responding to Councillor Doyle's question, Chief Inspector Calderwood said he was 'unable to address this'.
"As much as I would like to address it, I just don't know," he said. "As District Policing Command my priorities are around providing a first class service to the community, identifying vulnerability and seeking confidence from the community.
"There are platforms in place such as the Policing Board if members would like to take specific concerns to that platform and that's where that could be addressed but locally I am unable to be in a position to address it.
"We don't turn a blind eye, it's that simple, we investigate crime and we are robust and proactive in regards to bringing those who are causing most harm to our communities to justice and we will continue to do that."
Colr. Doyle also raised the issue of the leniency or lack of sentences for those arrested for drugs related crimes.
"There does seem to be more and more stories that when someone is arrested for a drugs related offence that we find they have dozens and dozens of previous convictions and that obviously has an impact on the confidence of the community that these people are being dealt with.
"Some of them are very serious and some of them you could nearly name – that's the stage we are getting to in Derry.
"A quarter of diversionary disposals in 2019, which many in this city see as a slap on the wrist, were for drugs and yet 90% of them were just cautions. There's a real disparity between what people want to see in relation to repeat offenders especially those involved in criminal organisations," he said.
Chief Inspector Calderwood responded: "With regards to the court system, all I can do is give reassurance that in our roles as police officers we will gather best evidence, we will identify risk and we will give everything to the PPS to make decisions around prosecution who will then try to lead the prosecution in the criminal justice system.
"We are out of the loop, all we can do is make our recommendations and put our recommendations to the criminal justice system and they make the decision around sentencing."
Barbara McAtamney, Head of Crime and Community Safety for the Department of Justice added: "With the judiciary being independent we can't control what sentence they give someone when they come before the courts.
"With regards to the diversionary disposals and cautions for repeat defenders, there is definitely an issue and I understand the point that was made with regards the public perception.
"Again because the sentences are made independently through the judiciary there may be reasons behind these decisions that are not always made known to people."
Committee members were full of praise for presentations made by Dessie Kyle from HURT, Nuala Heggarty from Northlands and Liam Stewart from Heal the Hurt who spoke about the work they do on a daily basis dealing with dependency and addiction.
Sinn Féin Councillor Aileen Mellon thanked them for their presentations saying: "We all want better for our families and education is key."
DUP Alderman Warke added: "You are all making a difference and saving lives.
"You are on the ground flat out and anything any Council member can do to help we will be there to support you.
"My vision would be to use the big site we have at Gransha, have the detox centre and all these organisations to help and support everybody who needs it."
Councillor Raymond Barr spoke about the lack of funding for the groups.
"This needs to be addressed and it's up to us as local representatives to bring pressure to bear on those controlling the purse strings."