New children's ward at Altnagelvin Hospital expected to be complete by late 2025
The construction of the new children's ward at Altnagelvin Hospital has been earmarked to begin in January 2024, with late 2025 for completion, it has been confirmed.
Published 19th Jul 2022, 16:24 BST

- 2 min read
A spokesperson for the Department of Health confirmed to the 'Journal' that it recently approved the 'addendum to the Full Business Case for Alnagelvin Strategic Development Phase 5.1' and the Western Trust submitted their project implementation plan to them in June, 'with indicative time scales for this scheme'.
A design team was appointed on June 30 and the tender process to appoint a contractor will take place from July to December 2023. On-site construction is then expected to begin from January 2024.
The department said the timescales are 'subject to any unexpected circumstance, availability of funding, but the Trust is aiming for late 2025 for completion of construction'.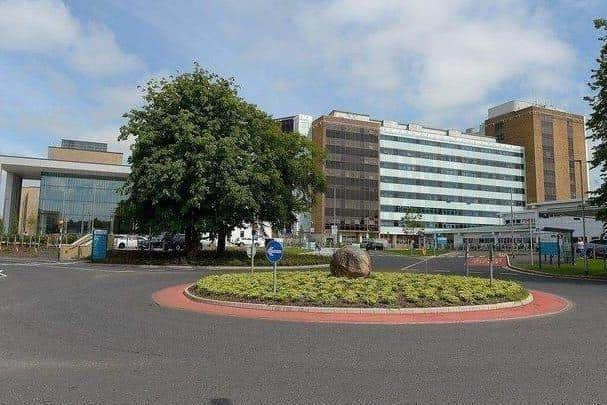 Lisa Storey, Chairperson of Altnagelvin Parents' Group, welcomed the development and confirmed they have been asked to be 'actively involved' in the design of the new ward.
"It's important that the child and their family are at the centre of this design. We have been asked to be actively involved and will be getting parents' input and feedback along the way of the design. We have been asked to work in partnership with the team and designers to see what we can contribute to it, which is great. Having spent a lot of time in the ward with my son, Abel, I look forward to the difference the new children's ward will make, in comparison with the other new wards already open in the hospital. Knowing there will be bright and welcoming rooms will make a huge difference and we also look forward to the new technology that will be involved, which will really help with long hospital stays."
Lisa said the new, modern facility will also greatly benefit the 'fantastic' staff of the paediatric ward.
"What they have done with the ward is incredible, but they really deserve a bright, spacious working environment."