No reported COVID-19 admissions to Altnagelvin with 5.64% capacity left at the Derry hospital
There were no COVID-19 admissions to Altnagelvin yesterday though updated figures show there were three admissions to the Derry hospital on Monday.
Published 31st Mar 2021, 14:57 BST

- 1 min read
Yesterday the official Department of Health figures showed that one man in his 50s was admitted with COVID-19 on Monday.
However, this afternoon it was confirmed that a woman in her 50s and a man aged 20-39 were also admitted on that date.
At midnight on Tuesday 37 people were being treated as coronavirus inpatients across all Western Trust hospitals which is still higher than it was at the start of October..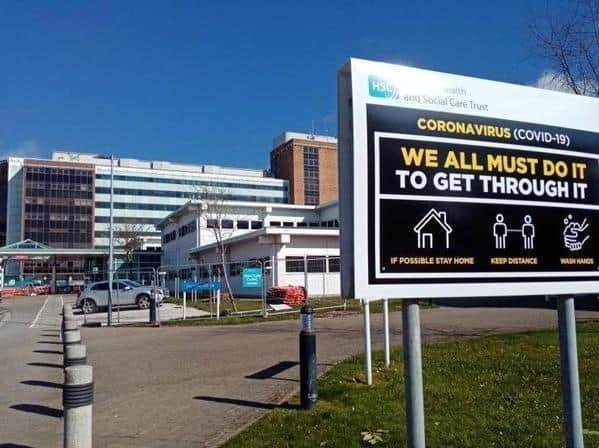 Seven of 10 (70%) ICU beds at Altnagelvin were being used to treat COVID-19 patients; one (10%) was occupied by a patient with another condition and two (20% were free.
Four ICU patients in total were being ventilated - all were COVID-19 patients.
In terms of general occupancy 7.42% of beds at Altnagelvin were 'COVID-19 occupied', 82.79% were 'other occupied' and there was 5.64 capacity left in the hospital system; 4.15% were 'awaiting admission.'
There have been no further deaths.