£90k grant for Magee and community sector to test new ideas about mental well-being
A grant of £90,000 has been allocated to a new community sector and university partnership in Derry aimed at testing new ideas about how to improve mental well-being.
Published 3rd May 2023, 10:49 BST

- 2 min read
Updated 3rd May 2023, 16:47 BST
Ulster University is working with community partners Developing Healthy Communities and the North West Community Network on a new mental wellbeing research project, with the partnership securing £90,000 from the Ideas Fund, a grants programme run by the British Science Association and funded by Wellcome.
The project will see Ulster University and community partners set up a joint community research and innovation collective, with the principle aim to build on learning from individual community projects that the Ideas Fund have already funded.
After an initial mapping exercise, the collective will hold a series of events inviting community partners onto Ulster University's Magee campus to showcase existing work and developing opportunities to foster new collaborative projects.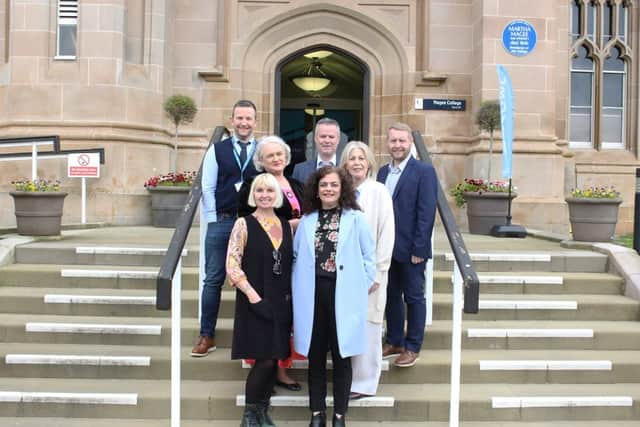 Malachy Ó Néill, Director of Regional Development at Ulster University, said: "We are delighted to secure this funding from the British Science Association, with partners, Northwest Community Network and Derry Healthy Cities, to develop a formal community and university research consortium.
"Together we are committed to co-creating and collaborating on new research opportunities, to share existing university and community-based research, to strengthen and establish new connections with community partners and to develop an innovative approach to collaborative research that has real impact in and for our local communities."
Edel O'Doherty, Chief Executive of Developing Healthy Communities, said: "The investment from the Ideas Fund provides an opportunity for community-based organisations to access valuable expertise from researchers in Ulster University.
"The unique approach adopted by the Ideas Fund offers multiple benefits to the partners involved, including forging genuine relationships across the sectors, creating new perspectives, and taking an evidence-based approach to grassroots community health improvement."
Roisin McLaughlin, North West Community Network added: "We are very excited about this work and are looking forward to strengthening relationships between community and the university and to develop an environment where community-university equitable partnerships will thrive. We hope this work will leave a legacy as community and university work in partnership together to develop a community research collective."