'Short-sighted and so risky': 300 fewer student nurse places in Northern Ireland criticised
Derry politicians have criticised a decision to reduce the number of student nursing places in Northern Ireland by around 25% for the coming year, warning of the huge impact this will have on the NHS at a time of crisis.
Published 15th May 2023, 15:42 BST

- 3 min read
Updated 15th May 2023, 15:42 BST
The Department of Health has confirmed it has made the decision to authorise 300 fewer places "with great regret" following budget allocations announced in the north which have seen departments squeezed.
A Departmental spokesperson said: "Like all Departments, we find ourselves in the impossible position of having to fulfil conflicting responsibilities. These include living within the budget we have been given, acting in the public interest and safeguarding services. This is not a circle that we can square."
The Department said ignoring financial constraints was not a realistic option, as this would be in breach of legal or professional responsibilities, while any overspend this year 'would simply mean even greater budgetary pressures next year'.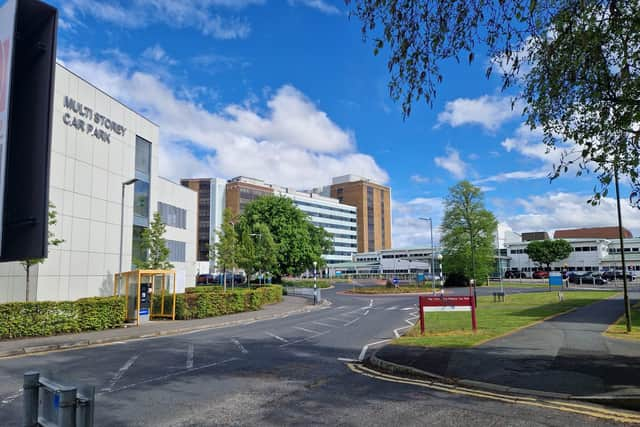 "The Department fully understands the concerns being expressed about the decision to limit new nursing student places to 1025 this year. The 1,025 total was the funded baseline figure in place by 2020. It represented a significant increase on the average achieved over preceding years.
"It was increased in 2020 as the New Decade New Approach agreement pledged to deliver an extra 900 nursing and midwifery undergraduate places over a three year period. This involved a further 300 per year on top of the 1,025 baseline, rising to 1,335 places. Those three years are now complete and no additional funding has been provided to maintain the extra 300 places this year."
The extent of the impact on the nursing school at Magee is not yet clear.
SDLP Foyle MLA Mark H Durkan however accused the Department of 'speaking from both sides of its mouth'.
Mr Durkan said decades of 'destructive decisions' like this one has resulted in the 'slow-motion collapse' of the health system here.
The Foyle MLA said: "There are currently 2,714 nursing vacancies in Health and Social Care with a similar rate across the independent and nursing home sector. The service is haemorrhaging nursing staff with some employees retiring and others opting to take better paid opportunities elsewhere due to the paltry pay on offer in Northern Ireland.
"We can't forget that nursing unions took to the picket lines twice in the past few years, to demand safe staffing levels. The decision to cut 300 student places will service to add further pressures to a battle-weary workforce and compromise patient safety.
"This isn't merely a difficult budgetary decision, by eliminating hundreds of nursing places, the department are cutting off the oxygen supply to a health service in crisis."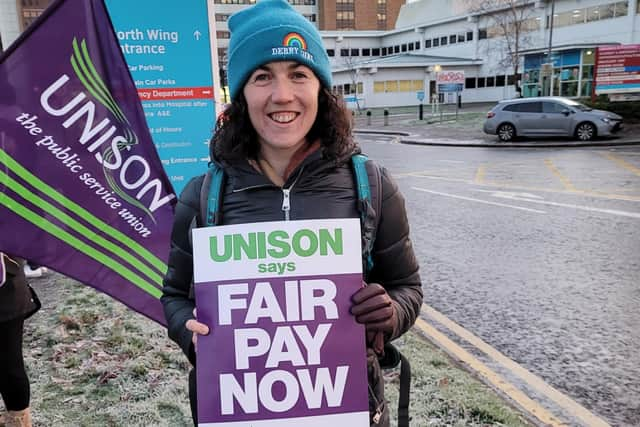 Mr Durkan claimed this situation was a direct consequence of a £300 million overspend and a failure to get a grip on agency spend is an element of that overspend.
"The band-aid approach of employing temporary private healthcare staff to plug gaps in services has amounted to a £320 million bill for 2021/22- that means agency spend has increased almost five times what it was ten years ago. It's now a case of not being able to put the genie back in the bottle.
"This isn't just a question of money, it's the loss of opportunities, job creation and the critical transformation of our health system. The solutions to this crisis were given by expert panels long ago; failure to implement those solutions has left the health service on its knees. In cutting student places, the department's penny-wise and pound-foolish approach will have long term and devastating repercussions for the future of the health service."
People Before Profit representative Maeve O'Neill meanwhile warned that cutting 300 nursing student places "will do nothing to help our crumbling NHS".
"These plans are another attack on a health and social care service that needs investment and not cuts," Maeve O'Neill said.
"Workers are already stretched to their limit. We've seen record numbers of nurses leaving the profession because they are understaffed and underpaid. Despite years of campaigning for improvements, none of this has been properly addressed, and instead the Department of Health has made a decision that will have serious consequences for years to come."
"This decision could cost more lives, just as it has been revealed more than 545 patients passed away while waiting for a bed in past three years.
"These cuts are absolutely criminal. The DofH has cut student places before and we still haven't recovered from that poor decision. What rationale have they used to make this decision again? It will not save any money in the long run but will further deepen the cracks in our health service.
"It's as important than ever that workers unionise and join together to resist these attacks on our health and social care service.
"People Before Profit will campaign to stop these cuts and join with workers to fight for better pay and condition."