Urgent meeting sought with HSE over NowDoc service in Donegal
Further concerns have been raised for the future of the NowDoc service, with Donegal TD Pearse Doherty seeking an urgent meeting with the HSE to address the issue.
12th Jan 2023, 2:42pm
- 2 min read
Updated
12th Jan 2023, 2:42pm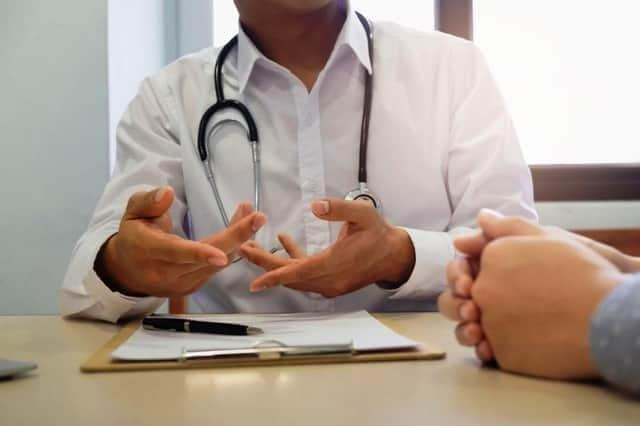 The HSE recently confirmed that 'exploratory discussions have commenced with relevant stakeholders' relating to the future of the out-of-hours service, which has a base in Carndonagh.
Possible changes to its operation in the North-West could see Caredoc, who supply GPs for the NowDoc service, taking over the region.
Deputy Doherty highlighted how, under the proposals, the NowDoc call centre and triage 'will also no longer be based in Letterkenny and will instead operate out of Carlow.'
He said this has sparked concerns that local geographical knowledge will impact the delivery of care for patients.
He said: " Any diminishing of services, whether it means a reduction in the number of staff, redeployment of staff, people having to travel further, talk to a centralised call centre or pay additional costs, will not be acceptable. Changes to the out-of-hours service should be welcomed if they clearly enhance the service provided to patients but not if it can be seen to diminish the service. It is unthinkable that this move could come at a time when our health service is as overwhelmed as it is. Such significant changes to our out-of-hours services could have disastrous consequences.
"This is not the first time that an attempt has been made to cut back and dilute our NowDoc services in the region. We now must resist this attempt to reduce the service as we have done before.
"I have contacted the HSE demanding an urgent meeting to address this issue".
The HSE previously said the discussions were 'surrounding the most effective arrangements needed to continue to deliver a safe quality driven service for our community, while also focusing on the need to examine the potential redesign of the operating model for the GP Out of Hours service in Donegal and South Leitrim going forward'.
They added: "We remain fully committed to supporting our staff who are working in our NoWDOC service, and will ensure that we are engaging with staff directly and with their representative bodies throughout these discussions. The HSE will continue to communicate and engage with all relevant stakeholders to ensure they are fully appraised of and consulted on any future developments."