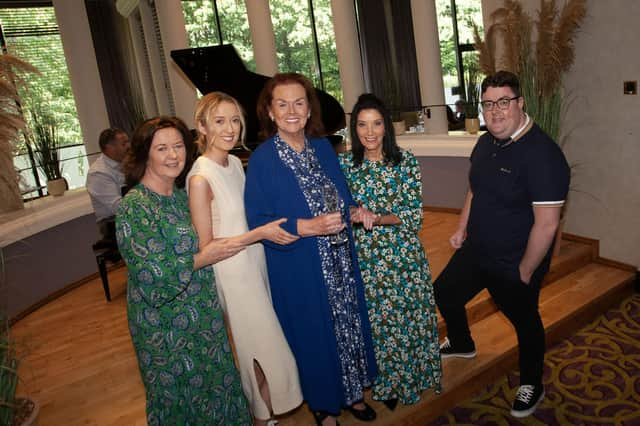 12 photographs of recent 80th birthday surprise celebration for Úna Ó Somacháin of MacCafferty School of Music
Saturday last saw a gathering in the Everglades Hotel to celebrate Úna Ó Somacháin's 80th birthday.
Published 19th Sep 2023, 13:31 BST
Updated 19th Sep 2023, 14:40 BST
Úna is synonymous with the MacCafferty School of Music.
She is renowned for her work at the school that has provided singing lessons in Derry for over sixty years and was started by her late father, James MacCafferty in the late fifties when he taught singing, piano and musical theory.
Since his demise in the mid-nineties the school has carried on under the guidance of Úna.
Saturday's surprise party was organised by Úna's friends and former pupils. Over 60 attended, some travelling from all over the country.
The lady herself was surprised and shocked to say the least.
"I was gobsmacked when I walked through the doors! I never expected anything like this and to see so many past pupils, some I haven't seen for years, was an absolute pleasure. I extend a massive thank you to all who organised, attended and indeed, sang on Saturday," she said.