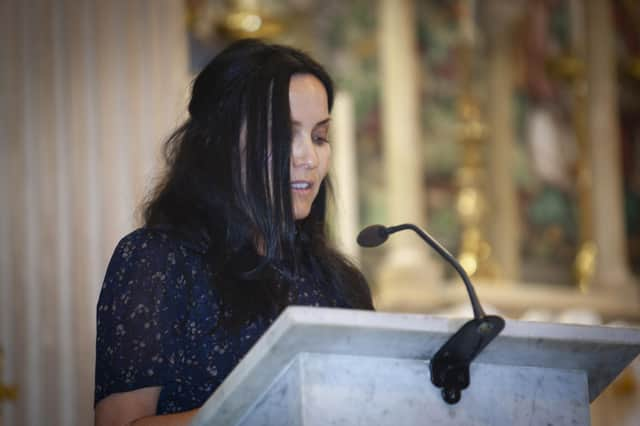 15 photographs of Sister Clare Crockett Retreat in the Long Tower Church with talk by Andrea Corr
Andrea Corr was one of the main speakers at the annual Sister Clare Crockett Retreat which is being held at the Long Tower Church in Derry this week.
Published 19th Apr 2023, 16:15 BST
Updated 19th Apr 2023, 16:15 BST
The lead-singer of The Corrs addressed the retreat on Tuesday.
Martina Davidson, RE Coordinator at St. Cecilia's College, Derry, was the first guest speaker on Monday.
Father John Joe Duffy, Fr. Colum Clerkin, Cora Sherlock, Sister Elena from the Home of the Mother, and Bishop Dónal McKeown, are also taking part in the retreat for Sister Clare who was 33 when she died on April 16, 2016, in an earthquake in Playa Prieta, Ecuador.