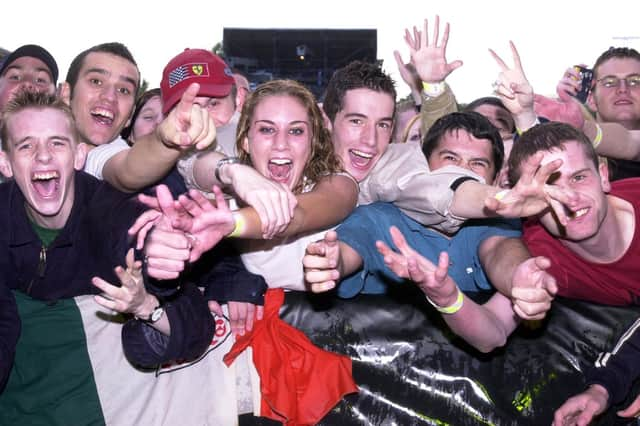 25 photographs of Oasis and Ocean Colour Scene in Derry in September 2002
On the evening of Saturday, September 7, 2002, the Manchester rock group Oasis, played a highly-anticipated gig at the Prehen playing fields in Derry.
Published 21st Mar 2023, 16:47 BST
Updated 21st Mar 2023, 17:12 BST
The band were touring in support of their fifth record, 'Heathen Chemistry', which had been released just a few months previously.
They were supported by acclaimed Solihull Britpop outfit Ocean Colour Scene, who had also recently released their fifth album 'Mechanical Wonder'.
It was a wet one but it didn't deter the many thousands of fans who flocked to the Foyleside venue for the memorable double bill.