Explore days gone by in Derry & Donegal with free online Mabel Colhoun exhibition
The Tower Museum are giving local people the chance to reminisce on days gone by after releasing images from the Mabel Colhoun Collection on their website.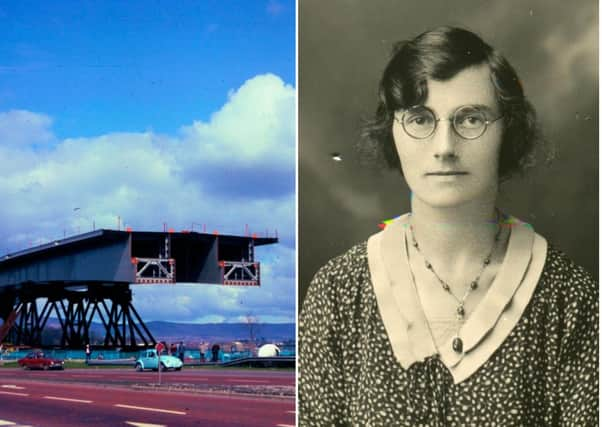 The subject of a major volunteer cataloguing and digitisation project in recent years, Mabel's collection has resided in Tower Museum storage since the mid 1990's.
The new images come from a small portion of over 10,000 slides which have been digitised by Museum volunteer Denise Henry over the last three years.
The Mabel Colhoun Photographic Collection features some incredible local images of events and buildings that have formed a major role in the development of the city.
From the opening of the Craigavon Bridge to the construction of the Foyle Bridge, Mabel c​aptured many scenes of life in the city.
She also worked farther afield, taking photos of local archaeological digs and monuments, many of the latter of which have been eroded significantly since.
On the website there are also images of Mabel, her family and her travels abroad, including when she hiked across the Alps.
Her wonderful sketches of local landscapes and wildlife can also be viewed.
In addition to this, the Museum have added some video content from the previous 'Mabel Colhoun: A North-West Pioneer' exhibition which adds more detail to her life from those who knew her and studied her.
Denise Henry, who digitised the collections of slides, spoke about her journey with Mabel's Collection.
"Little did I know when I opened a book called 'The Heritage of Inishowen: Its Archaeology, History and Folklore' that I would begin a lifelong project to learn about and promote its author, Mabel Remington Colhoun," said Denise.
"My quest for information led me to the Colhoun Collection, housed in the Tower Museum.
"This collection represents the life and work of Mabel and her family. What lay in boxes were the remains of a full and fascinating life.
"Like an archaeological dig there was many layers to uncover. Recognising the potential to learn from this fascinating collection, I began a digitisation project with the Tower Museum."
Denise explained the process of putting Mabel's photographic collection online, and the content it explores.
"On a local level, Mabel captured the shifting historical and natural landscape of her native Derry City and ancestral homeland in Donegal. On a national and global level, Mabel collected a record of sites and places that no longer exist or have changed dramatically over time."
Denise added: "As a fellow archaeologist and native of Donegal, I am delighted to play my part in promoting Mabel's legacy, by developing photographic time capsules that will encourage conversations about the past and create an appreciation of it in the present."
The photographic collection is available online at www.towermuseumcollections.com/mabelcolhouncollection