GAA President Larry McCarthy: 4,000 will be in Derry for gathering of expanding 'global GAA family'
GAA President Larry McCarthy has said the fourth world games in Derry this summer will be an opportunity for a gathering of an expanding 'global GAA family' with over 4,000 people expected to attend.
Published 1st May 2023, 10:22 BST

- 1 min read
Updated 1st May 2023, 10:58 BST
Hundreds of clubs will visit the city at the end of July with representatives from administrative units in the Middle East, Asia, Europe, the Americas and Australasia, Mr. McCarthy said, during a briefing of Seanad Éireann.
He said 'an expansive global network of people who are interested in playing Gaelic games' will be represented in Derry during the summer.
"Cities such as London, Chicago, New York and Sydney, where the Irish traditionally emigrated, form the backbone of this network, but the global GAA has grown to the extent that there are 14 administrative units around the world.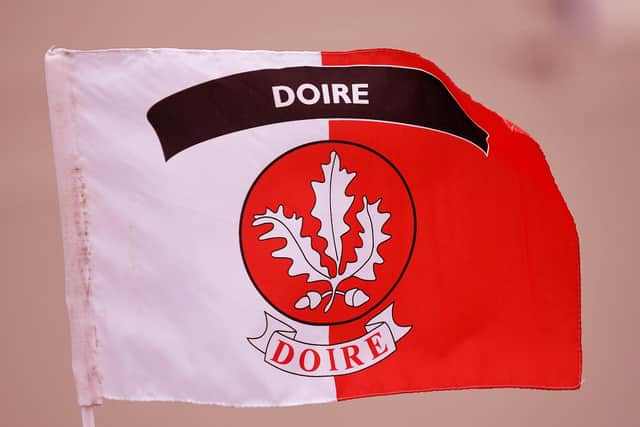 "Seven of them are based in counties of Britain while the others include the Middle East, Asia, Canada, Australasia, Europe, North America and New York.
"Each has its own structure and competitions which suit its membership, and there will be a gathering of this global GAA family in Derry in July, when the fourth world games are held between the 24th and the 28th.
"More than 4,000 people are expected to attend and, aside from the areas mentioned, we will also have teams entering from Argentina, South Africa and Mexico in camogie. Beidh fáilte rompu go léir go Doire ag an am sin," said Mr. McCarthy.
Last year Derry County Chairman John Keenan said the decision to name Derry as host or the 2023 GAA World Games represented a major opportunity to showcase the Oak Leaf County to a global audience.