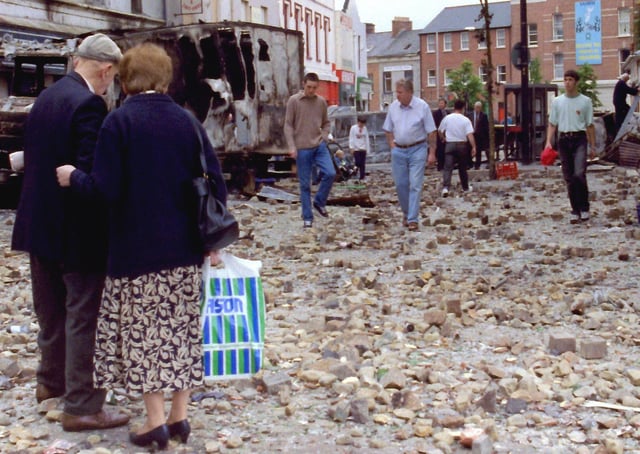 The day after major riot, William Street, Derry.
IN PICTURES: Down Memory Lane in Derry & Donegal with Hugh Gallagher's photos - Part 3
Derry photographer and writer Hugh Gallagher shares some of his brilliant photos of people and places from down the years.
Friday, 21st May 2021, 2:53 pm
(Please note these photos are not for sale and are shared with the kind permission of Hugh Gallagher).