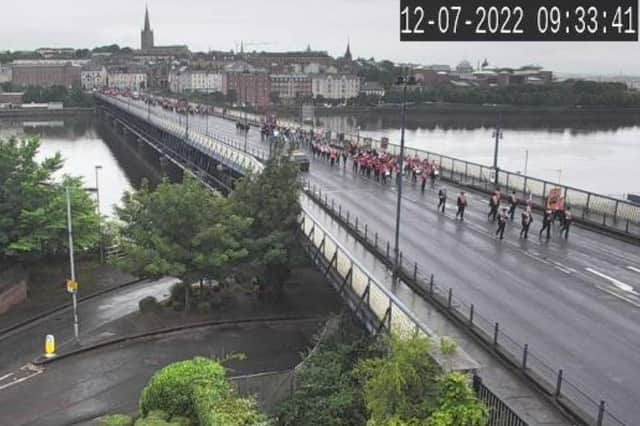 Five hundred participants and an unknown number of supporters have taken part in a City of Londonderry Grand Orange Lodge, parade from Bond's Street, down along Spencer Road across Craigavon Bridge, and then up via the Diamond to Bishop Street from 8.30am.
IN PICTURES: Hundreds of unionists march in Derry on Twelfth
Hundreds of unionists and loyalists are taking part in Orange parades in Derry today.
Tuesday, 12th July 2022, 10:18 am
Orangemen have completed their morning circuit of the city centre and will now head to Limavady. They will be back in Derry for a return circuit around rush hour.