Mary Lou McDonald joins tributes to 'remarkable' Seamus Deane - one of Ireland's 'leading intellectual lights'
Mary Lou McDonald TD has joined tributes to the late Derry author Seamus Deane who has sadly passed away.
13th May 2021, 2:28pm
- 2 min read
Updated
13th May 2021, 2:30pm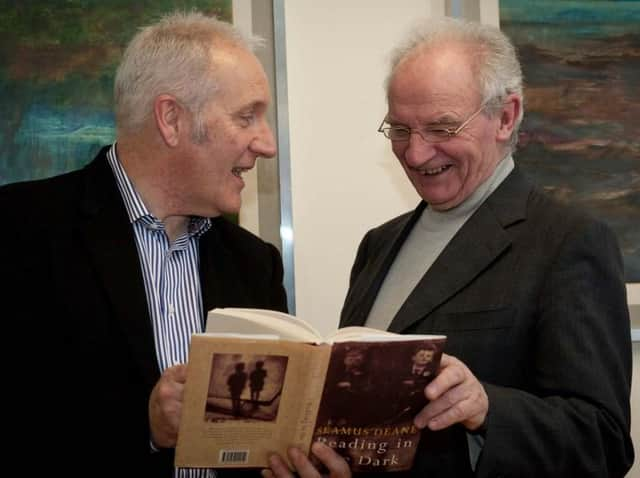 The Sinn Féin President said he was one of Ireland's 'leading intellectual lights.'
She extended her condolences to his family and friends.
"It is with great sadness that I learned this morning of the death of Seamus Deane
"He was one of Ireland's most remarkable writers and leading intellectual lights. Seamus made exceptional contributions to literature, poetry and to the discourse surrounding our nation's history.
"His best known work - 'Reading in the Dark' - is a deeply moving and powerful account of growing up in a divided society that has stood the test of time," she said.
Ms. McDonald referred to how he established the Field Day theatre company in Derry in 1980 and how he developed the project with fellow St. College's College old boys Seamus Heaney and Brian Friel.
"There is no doubt that the work of Seamus Deane shaped our understanding of our country and of our society. His insights on the impact of colonialism on modern Irish life were incisive and poetic," she said.
The main opposition leader in the Dáil referred to how a former pupil, the late Martin McGuinness, had been an admirer.
"I am reminded this morning that as a teacher in Derry he taught our own Martin McGuinness. Martin described him as a kind man and an ideal teacher.
"Seamus Deane lived a remarkable life. He will be greatly missed. I extend my deepest sympathies to his partner Emer, to Marion, to his children and to all who cherished him.
"Ar dheis De go raibh a anam dilis."