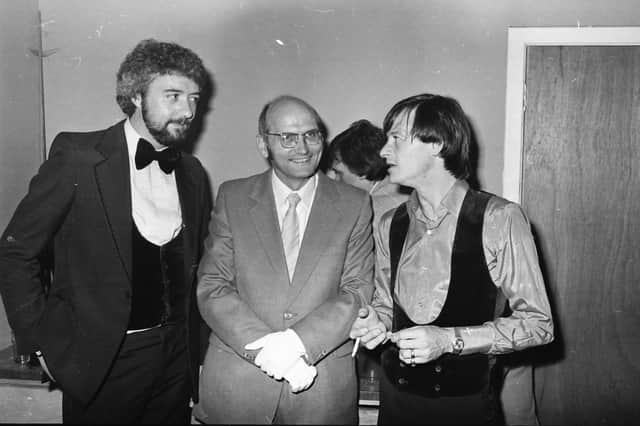 Jimmy Herron, from Derry, who was referee at an exhibition game between John Virgo and Alex 'Hurricane' Higgins in Carndonagh in June 1982.
NOSTALGIA: Derry and Inishowen in pictures - June 1982
In June 1982 what could have been a major disaster was narrowly avoided in Derry after three bombs were planted beside a large diesel storage tank at the Shell Oil Depot at the Bay Road; Alex 'Hurricane' Higgins and John Virgo visited the Lilac Ballroom, Carndonagh, to play an exhibition match; and five newly-wed couples settled into new homes in Buncrana following a ceremony to open the houses which were erected jointly by the St. Vincent de Paul Society and the Urban District Council in the town. The 'Journal' photographers were doing the rounds.
Tuesday, 21st June 2022, 1:16 pm