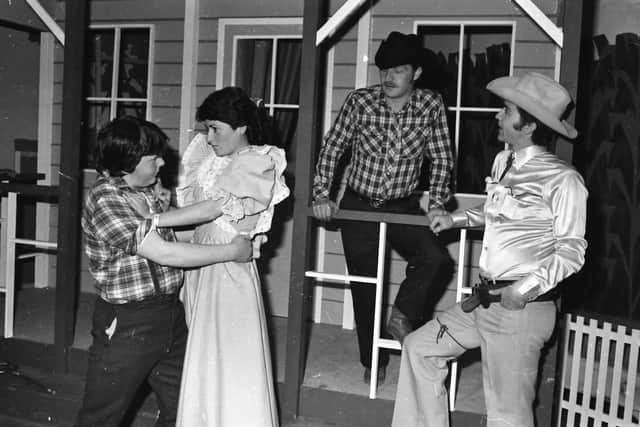 A tense scene from the St. Brigid's Amateur Music and Drama Society production of 'Oklahoma' in April 1982.
NOSTALGIA: Derry and Inishowen in pictures - Spring 1982
In Spring 1982 the Bishop of Derry, Most Rev. Dr. Edward Daly, announced that Derry was to get its first monastic settlement in over three hundred years, with the Order of Discalced Carmelites setting up a religious house at Termonbacca; there was a packed attendance at a presentation supper dance in Tul-na-Rí which was organised as a farewell tribute to Garda Michael Kearns, to mark his promotion to the rank of Sergeant; and there was deep regret at news of the imminent departure from the city of Rev. Brian Hannon, Rector of Christ Church. As ever the 'Journal' photographers were patrolling their beat.
Tuesday, 31st May 2022, 11:54 am
Updated
Tuesday, 31st May 2022, 12:14 pm