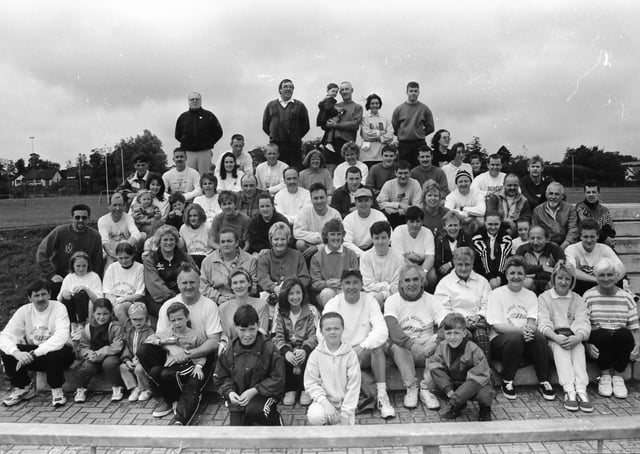 Group pictured at the start of the annual breakfast run for the Foyle Hospice which took place in July 1996. Included is Noel McMonagle, organiser.
OF TIMES GONE BY: Derry and Inishowen in pictures - July 1996
In July 1996 the SDLP gave notice it intended putting forward a motion of no confidence in Derry's Mayor Richard Dallas, who took part in loyalist street protests; history was made with the building of the first 'Drontheim' boat in more than forty years at McDonald's Boatbuilders in Moville; and the bodies of 400 people who died locally during the Great Famine of 1845-50 were finally laid to rest during an inter-denominational service in Derry. As ever, the 'Journal' photographers were out and about.
Tuesday, 6th July 2021, 12:52 pm