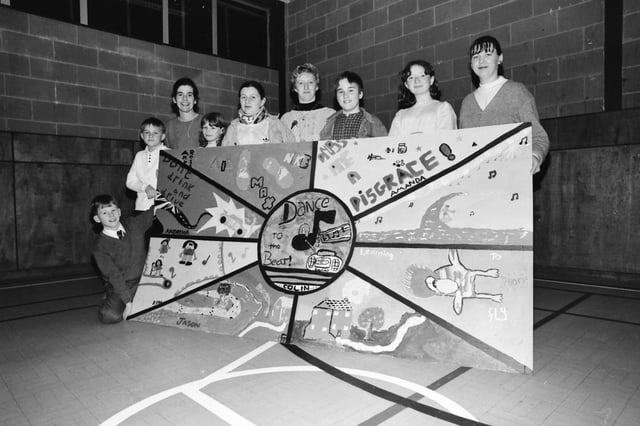 Young people from Caw Youth Club with a wall mural they painted at an art workshop at Columba House. Included, from left, Catriona Nic Mhuiris, Columba House, Joanne Walker, Youth Leader Y.C. and Michelle Walsh,Project Worker.
OF TIMES GONE BY: Derry and Inishowen in pictures - November 1996
In November 1996 millionaire Donegal butler, Bernard Lafferty, whose body was found in his Los Angeles apartment, was confirmed to have died of natural causes despite earlier reports; the most successful Olympian in Irish sporting history, Michelle Smith, received a rapturous welcome in Derry when she splashed in to Eason's Foyleside store for a two hour signing of her new autobiography entitled, rather fittingly, 'Gold'; and a Panamanian-registered cargo vessel suspected of containing a major shipment of cocaine was believed to be heading towards Rathmullan in Co. Donegal. As ever, the 'Journal' photographers were doing the rounds.
Monday, 8th November 2021, 12:11 pm