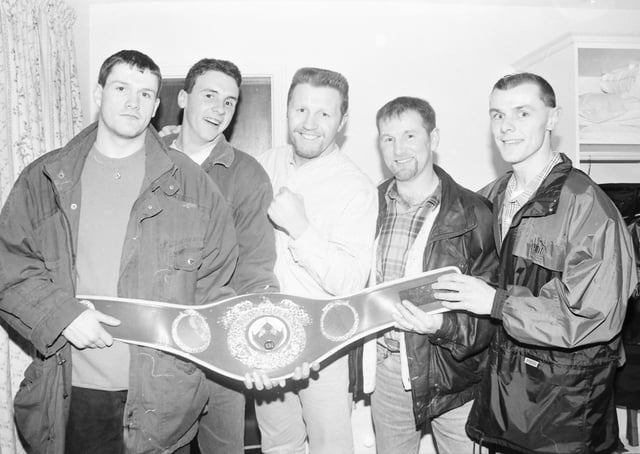 World champion super-middleweight boxer Steve Collins, during a visit to the Lake of Shadows, with from left, Mickey Doherty, Jason Fair and, from right, Joe Donaghey and Mickey Donaghey.
OF TIMES GONE BY: May 1996
In May 1996 the Mayor, John Kerr, said he would support moves to have bodies found at the Waterside workhouse returned to Sligo for reburial; Oatfield got the licence to produce Star Trek - the Next Generation Sherbet Fruit Drops; and Derry school children sent their sympathy to the grieving community in Dunblane. The Journal photographers - as ever - were out and about in Derry and Donegal.
Friday, 28th May 2021, 6:05 pm
Updated
Friday, 28th May 2021, 6:29 pm