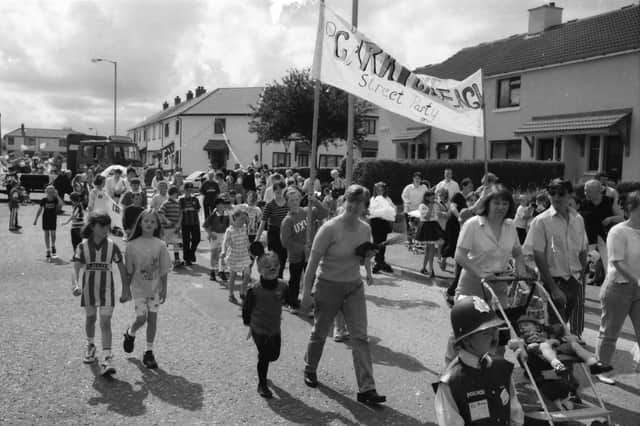 Residents of Carrickreagh take part in the Creggan festival parade during the estate's 50th anniversary year.
TIMES GONE BY: Retro photographs from Derry and Inishowen - August 1997
In August 1997 shop-owners in Derry reported being badly hit by a drop in the value of the punt; residents in Manorcunningham were issued with a notice from the Council warning against the use of the public water supply; and the Seabourn Pride, full of wealthy Americans who had paid £7,000 for a cabin on the six-star liner, cruised into Derry. The 'Journal' photographers were out on the beat.
Friday, 26th August 2022, 10:52 am
Updated
Monday, 29th August 2022, 5:49 pm