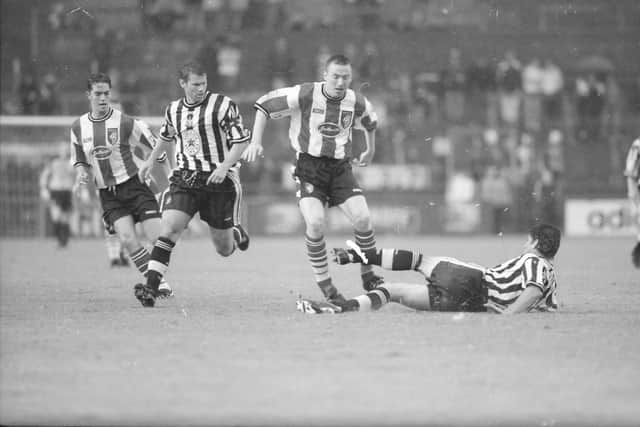 Newcastle United's Belgian international Philippe Albert attempts to dispossess Derry City striker Liam Coyle during their clash in the Irish International Club final at Lansdowne Road as Rob Lee (Newcastle) and Gary Beckett (Derry City) look on.
TIMES GONE BY: Retro pics from Derry and Inishowen - July 1997
In July 1997 a magnificent victory over Celtic in the Irish International Club tournament was followed by yet another impressive Derry City display in the final against Newcastle United at Lansdowne Road; sharks, a relatively novel cuisine, were placed on the menu at the White Horse Inn, on the outskirts of Derry; and Buncrana councillor Joe Doherty called on local people to recognise and appreciate the area's outstanding natural assets. The 'Journal's' photographers were out and about.
Friday, 22nd July 2022, 11:15 am