Miah Harvey and her 4th birthday party buddies.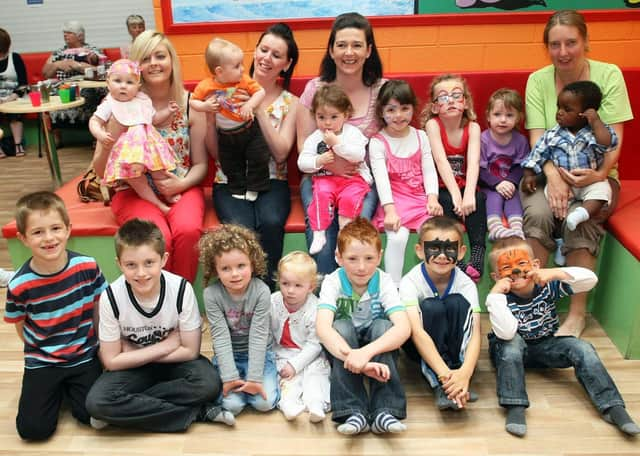 Family and friends enjoying Trinity McElwee's 2nd birthday party.
Niamh Morrow and friends enjoying her 4th birthday.
Nicole and Ethan Donaghey enjoying their joint birthday party with cousins Colm, Grace, Olivia, Lucy and Ciaren.
Noah Edwards and the gang enjoying his 4th birthday party.
Pictured at the Parents Support Group from Altnagelvin funday are Barney and Celia Toal with Orlagh McCloskey, Rory Toal, Luke Toal and Shane Farrell.
Paul handler pictured at his 11th birthday party with, from left, Cillian, Seamus, Robert and Patrick. (2407GM04CHANDLER)
Polly Devenney and friends enjoying her 90th birthday party.
Tony Bradley and friends enjoying his 6th birthday party.