Derry & Strabane Council reserves to cover £5.5million overspend
A £5.56m overspend by Derry City & Strabane District Council will be covered by pre-planned reserves, local representatives have heard.
Published 10th Mar 2023, 10:29 BST

- 2 min read
Updated 10th Mar 2023, 10:29 BST
Members of the Council's Governance and Strategic Planning Committee have approved the council's 9-month financial out-turn and position as of December 31. However, the report highlights several ongoing and new challenges faced by the council in the current financial environment.
Addressing the committee, Lead Finance Officer, Alfie Dallas said: "The report is for you to consider and approve our return position of month nine and that's in the context of overall £67.96 million net expenditure budget for the year.
"You'll obviously be well aware of the challenges that we face in this financial year. There's been a number of unbudgeted pressures so accordingly, the position of month nine shows a £5.56 million overspend but obviously members we have reserves to cover that."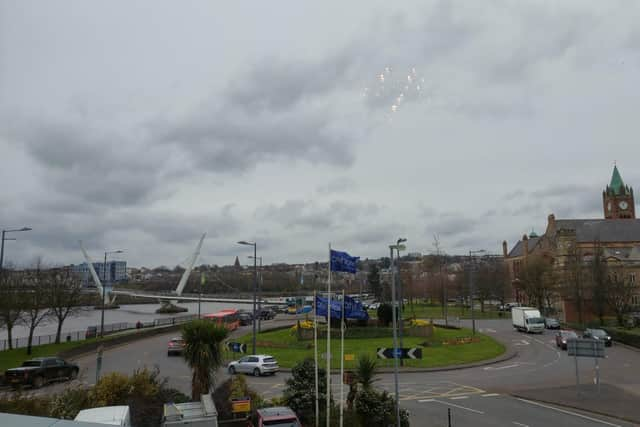 Mr Dallas gave members a breakdown of some of the key issues of the overspend including the hardship fund, pay pressures, rates appeals and increased utility costs.
The Lead Finance Officer continued: "We had rates support grant cuts as well as our leisure income levels continuing to lag behind the COVID levels. We have unbudgeted, voluntary severance costs of £1.28 million. Those enabled recurrency savings of £414k to be realised as part of our recent rates process."
On a positive note he added: "Against the pressures we have, there continues to be savings realised through overhead control and our planning, building control, Guildhall and bank interest income are all well ahead of budget.
"In terms of the £5.564 million overspend you'll be aware that we've forecast this a number of months ago and these are all covered by our contingency reserves."
UUP Alderman Derek Hussey proposed the report be accepted.
Although happy to second the recommendation, SDLP Cllr Rory Farrell asked Mr Dallas if the current position was a 'positive one', adding: "The financial position we find ourselves in is that we've got a £5.6 million overspend compared to budget. At quarter two it was £2.85 million. Where did we forecast quarter 3 to be at that stage and how do we think that's going to impact the projected reserves we have forecast for the next financial year?"
The council officer responded: "It depends on when some of those unbudgeted pressures are paid. In the last quarter a lot of the backdated pay in relation to the pay awards would have been paid so that's probably the big part of the increase.
"Obviously, it's not a positive position, we had to address a number of those pressures through our recent rates process and we do have a number of issues carrying on the next year, which are unknown, for example insurance premiums.
"I think the positive is that we're forecasting all these things. I think that we're in a sound financial position for the next financial year as well, and obviously we'll be looking at our rates process for next year again, probably in the near future given those obvious wider pressures. So the forecast position is about £7.8 million, but it's all in our reserves."
The recommendation was unanimously approved.