Four senior Derry & Strabane Council staff earn over £100k
A new report charting the number of Council employees earning a total of over £100,000 has listed four senior figures within Derry City & Strabane District Council as passing the threshold.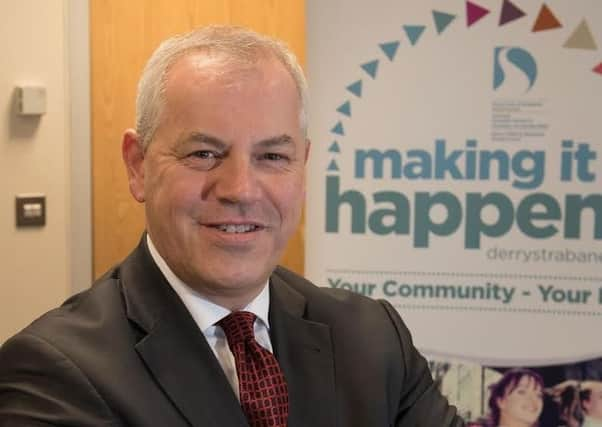 The Tax Payers' Alliance report published today showed that within Derry City & Strabane District Council there are four people whose salary and pension package amounted to over £100,000 over the year 2019/20.
According to the report, Council Chief Executive John Kelpie earned a salary of £117,500 per year, and when combined with a £23,500 pension, this brings the total to £141,000.
Three directors within Derry City & Strabane District Council are also on the UK-wide list published today. They are: Director of Business & Culture Stephen Gillespie; Director of Health & Community Karen McFarland; and Director of Environment and Regeneration Karen McPhilips. Each of the three senior figures within Derry City & Strabane District Council has a salary listed of £87,500 and a pension of £17,500 giving a total in each case of £105,000.
Overall, there has been a rise in the number of council employees across Northern Ireland earning more than £100,000 per year, but the numbers still remain the lowest for any of the UK regions.
Mid and East Antrim Council tops the list in terms of the number of people earning over £100,000 in the north with eight staff members now earning a six-figure salary, compared to Mid Ulster where only one salary exceeds £100k, according to the data for 2019/2020 compiled by the TaxPayers' Alliance (TPA).
Earlier figures from 2018/2019 show that just one employee at Mid and East Antrim was then remunerated with a pay and pension package worth more than £100k.
Top earner was Belfast City Council chief executive Suzanne Wylie with £170,288, followed by Ards and North Down chief executive Stephen Reid on £151,000.
Belfast has the same number of council employees earning £100k or more as the previous year (seven), while both Antrim and Newtownabbey Council, and Ards and North Down, have jumped to six each – from two and one respectively in 2019.
Across the UK, at least 2,802 people employed by local authorities in 2019/20 received more than £100,000 in total remuneration – an increase of 135 on 2018-19.
Councils in Northern Ireland have previously pointed out that salary and pension packages are set independently as part of a "robust" evaluation process.
In previous years, Belfast City Council has also pointed out that the chief executive's salary reflects its position as the largest local council in NI.
Data for Causeway Coast and Glens Council is not provided.
NISRA reported a year ago that the average salary for full-time employees in Northern Ireland stood at £28,000.
Average senior chief executive pay in large the private sector companies is believed to be in or around similar levels to that among Councils.