'Savage' budget cuts must end if a new Executive is to succeed - O'Neill
First Minister designate Michelle O'Neill has warned the British government that serious investment will be needed to set the Stormont executive up for success.
Published 24th Mar 2023, 11:43 BST

- 1 min read
Updated 24th Mar 2023, 11:43 BST
The Sinn Féin vice-president was speaking following a meeting with Mary Lou McDonald and British Secretary of State Chris Heaton-Harris at Hillsborough Castle on Thursday.
"An incoming Executive faces a mountain of challenges," Michelle O'Neill said.
"Our society has been left at the mercy of a savage and unadulterated Tory Budget as a result of the DUP blockade of the Executive with no local ministers at the wheel to take spending decisions to protect our people and businesses from the worst impacts.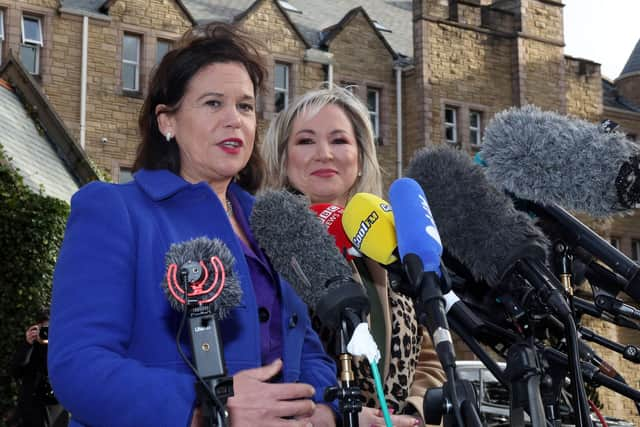 "The health service is in crisis. Waiting lists are unacceptable, cancer patients and those waiting on surgery are paying the price for this. We need investment in staff, we need more doctors and nurses, and transformation requires resources.
"Instead, half a billion pounds has been stripped from our public services by the Tories, threatening crippling cuts to youth services, mental health programmes and special needs education with vital community services axed and jobs lost in some of our most disadvantaged areas. That approach to public finances needs to stop."
Ms O'Neill said the British Government must now deliver serious investment to put the Executive finances on a stable footing.
She added that all local parties should get back around the Executive table 'to work together for all our people'.
"We must ensure the Executive has the resources needed to deliver on health and support for workers and families but also to take the economic opportunities on offer at this historic moment to create jobs and deliver for all."