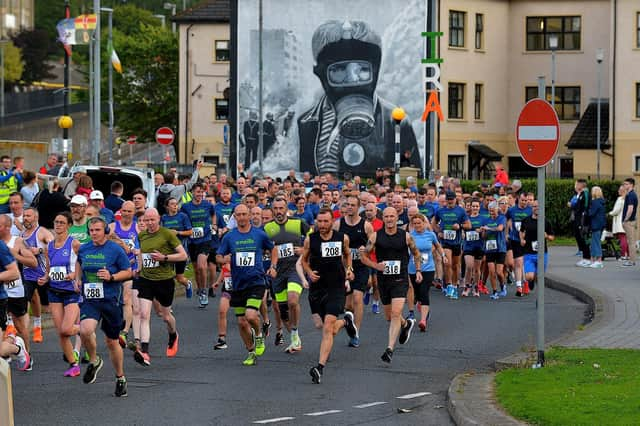 In PICTURES: Colm Quigley Jog In The Bog in Derry
Smiling faces as hundreds gathered in Derry to take part in the Colm Quigley 'Jog in the Bog' 5K.
Published 19th Aug 2022, 08:27 BST
The event on Thursday evening was all the more special this year as the 'Jog' was returning for the first time in three years.
Huge congratulations to Spartan Allan Bogle, winner of the race.
Allan last took part in the event 17 years ago when he also finish first.
The Jog In The Bog is held during the Féile in memory of North West Triathlon legend Colm Quigley.
Photos by George Sweeney / Derry Journal.