Safety railing would make play park safer, says councillor Patricia Logue
Sinn Féin Councillor Patricia Logue has called for the introduction of safety railings at the entrance to the play park in the Brandywell showgrounds.
27th Aug 2021, 5:20pm
- 1 min read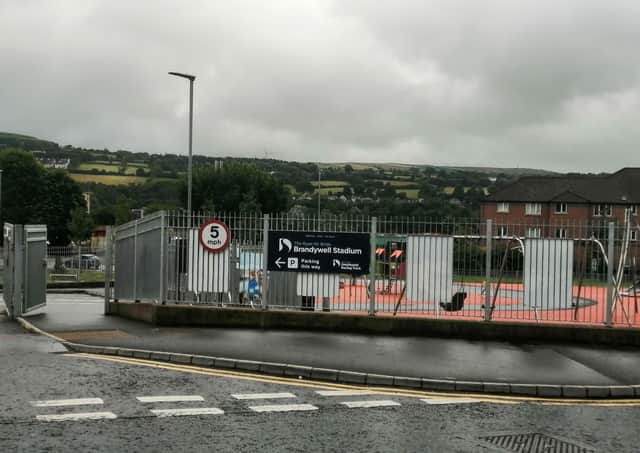 Councillor Logue said: "I am calling on the Department for Infrastructure to introduce new safety railings at the entrance to the new play park located in the Brandywell showgrounds.
"Residents had contacted me concerned that a child on a bicycle, a pram being pushed, or a pedestrian could quite easily go out onto the road at this spot on the Lonemoor Road."
Since the opening of the play park at the bottom of the road, traffic and footfall has increased, she said.
"This is on a main arterial route through the area and since the park opened it is always very busy with pedestrians and traffic. So, the installation of a safety railing would greatly help keep pedestrians and motorists safe in the times ahead," said the Moor District Electoral Area (DEA) councillor.