It's impossible not to be buoyed by spirit which put Derry on the map
Shadow Secretary of State for NI, Labour Party MP Louise Haigh, paid her first visit to Derry on Thursday. She says the city should be proud of its success.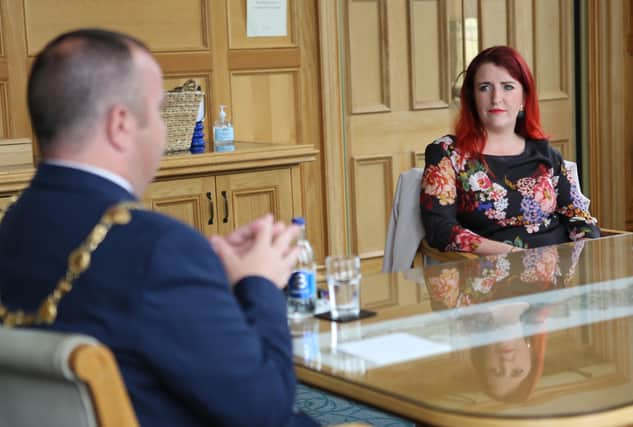 This city has been utterly transformed in recent years and people should be rightly proud of its success, writes Louise Haigh.
It's true we all face new challenges now but with the city's legendary resilience and the right support it can face up to those challenges and come out even stronger.
The crisis we are living through has changed the lives of millions across these islands; the way we work, the way we see our friends and family, and the familiar sights and sounds of the places we know and love have all been fundamentally altered in the space of just a few months.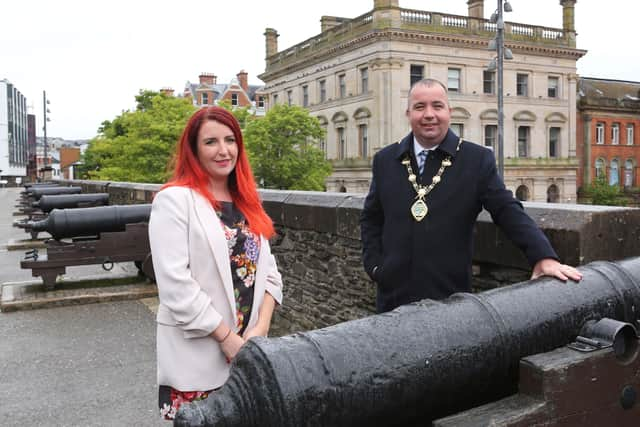 For many, but particularly for those that have lost loved ones or who are still suffering from the effects of the virus, these have been incredibly difficult times.
Visiting this city, though, it is impossible not to be buoyed by the spirit which has put this place on the map.
A city that has overcome so much is now known the world over, yes, for its history and reconciliation, but also for the jaw-dropping scenery and coastline, the creativity of brilliant screenwriters like Lisa McGee and the home soil and inspiration for the greatest poet of our age, the late Seamus Heaney.
Drawn to this and everything else this part of the world has to offer, over the last decade, the number of visitors from America, Europe and far flung corners of the globe has grown hugely.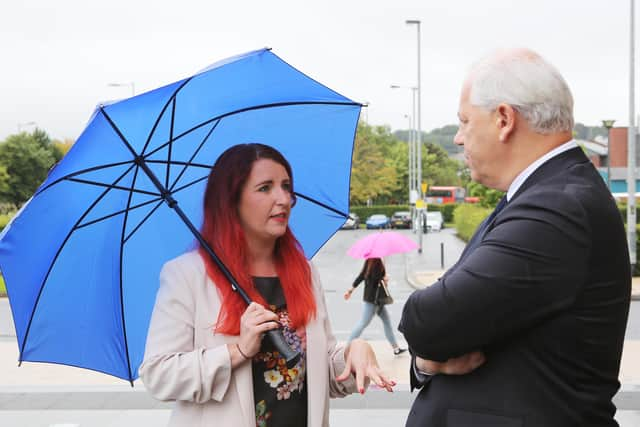 That has only been possible because of peace and because people believed, in spite of everything that had come before, that a farther shore was reachable.
As a Labour politician, I'm proud of the part my party played in that, and determined to do everything we can to support that fairer, shared future here and across Northern Ireland.
But I fear progress and the 'future as great as our vision allows' John Hume spoke of is at risk of being held back from the gathering clouds of a growing economic crisis.
Nowhere is that more clear than in the jobs crisis facing tourism and hospitality, industries which support so many here and across Northern Ireland.
The unprecedented challenges facing shops, restaurants and tourist spots as a result of the huge drops in visitor numbers are fuelling an unemployment crisis.
Analysis of unemployment statistics by the Labour Party has found that areas reliant on tourism have seen larger rises in the claimant count since February.
That's why the tourism industry, one of Northern Ireland's great success stories, simply cannot afford to wait for support to come; jobs are being lost now and support is needed now to save livelihoods.
Labour have been calling for urgent flexible support, including an extension to the furlough scheme, to protect jobs in communities reliant on hard-hit industries like tourism and hospitality, where many businesses are still unable to operate at full capacity and have seen the profitable summer season cut short. It cannot be right that the furlough scheme simply ends in October when many businesses are still not back up and running and will still need help.
We also need to see a Hospitality and High Street Rescue Fund targeted at those struggling pubs, bars, cafes and restaurants which can't trade fully because of social distancing guidelines.
Many of those businesses were doing a roaring trade just a few months ago, and feel like the light has been turned off.
It would make a recovery so much harder, if we allow them to go to the wall.
There is a huge amount to celebrate here in Northern Ireland and with much-needed extra support these world-leading industries like tourism, hospitality and manufacturing can come out of the other side of this crisis intact, alongside exciting new developments like the new medical school at the Magee campus.
Time is of the essence though, this crisis has already cost the livelihoods of far too many, we must act now to save many more.
Louise Haigh is Labour MP for the Sheffield Heeley constituency in South Yorkshire.