Colum Eastwood urges COVID booster uptake ahead of post-Christmas omicron surge
Colum Eastwood has renewed his plea to those eligible for a COVID-19 booster vaccine to urgently make a plan to top up their immunity before the New Year.
22nd Dec 2021, 11:12am
- 1 min read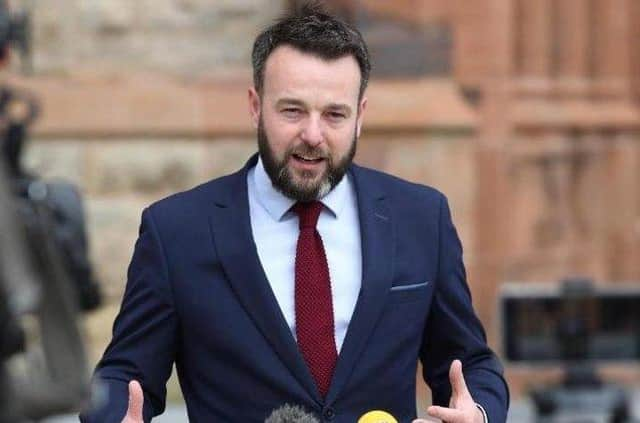 Colum Eastwood
The SDLP leader said there is growing evidence that those developing serious illness and requiring hospitalisation are overwhelmingly individuals who have not received the full course of vaccines.
He said it is 'deeply troubling and has urged everyone to make the case for the vaccine with their loved ones'.
"There is now a clear body of evidence that those who have not yet received a vaccine are most at risk of developing serious illness and needing hospitalisation as a result of covid-19. The Health Minister has confirmed that 2 in 3 patients with COVID in hospital under the age of 50 are unvaccinated. Worryingly, ICU consultants in Britain are suggesting these numbers are increasing to between 80-90%.
"As we face into the Christmas period and an uncertain new year, it is more important than ever that those who have yet to get their booster urgently make a plan to top up their immunity. It is also important that everyone of us makes the case for vaccination with our friends and family. We all have a role to play in keeping our communities safe," he said.