1993 vanishing of New York woman Annie McCarrick in Ireland upgraded to murder investigation
The disappearance 30 years ago of a New York woman who fell in love with Ireland and made her home here has been upgraded to a murder investigation, An Garda Siochana have confirmed.
By Brendan McDaid
Published 24th Mar 2023, 15:21 BST- 4 min read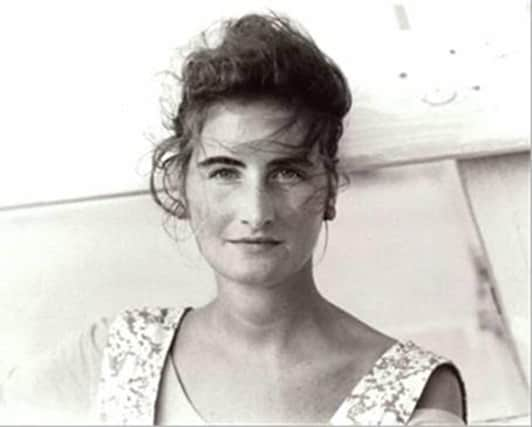 Annie McCarrick was born on the 21st of March 1967 and was 26 years old at the time of her disappearance. She was the only child of her father John (deceased) and mother Nancy and was originally from New York.
Annie McCarrick visited Ireland, as a teenager, on a school trip. Annie's parents describe that she fell in love with Ireland and the Irish way of life and how upon her return to New York, Annie indicated her intention to return to Ireland to live.
In the late 1980's she completed 3rd level studies at St. Patrick's College, Drumcondra and at St. Patrick's College, Maynooth before returning to New York in 1991, where she completed her studies at Stoney Brook University, New York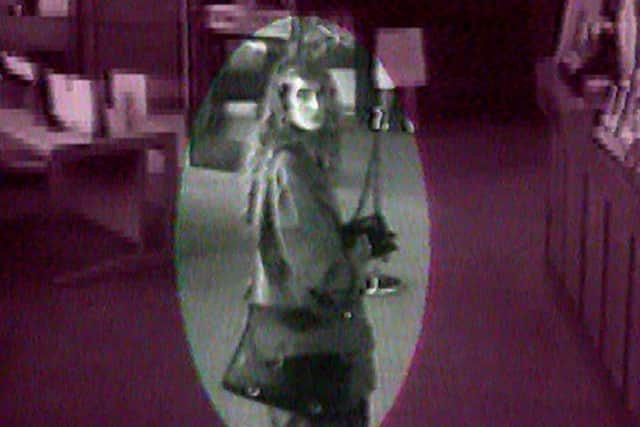 On the 4th of January 1993 Annie McCarrick moved to Ireland to live permanently settling in rental accommodation at St. Catherine's Court, Sandymount, Dublin 4, with two other tenants.
She worked as a waitress at the Courtyard Restaurant Donnybrook and as a waitress at Café Java Leeson Street.
On the 17th of March 1993 Annie attended St. Patrick's Day Parade with friends. Over the next few days Annie carried out a normal life working, socializing in various licensed premises and visiting friends.
On Thursday the 25th of March 1993, Annie was not working but called to Café Java to collect her wages. Her wages were not ready and Annie arranged to call again on Friday 26th to collect her wages. She then visited friends and stayed for dinner.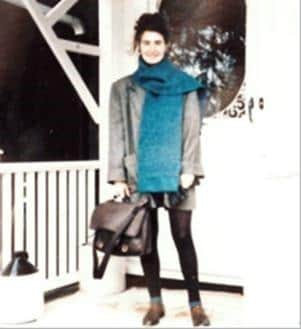 On Friday the 26th of March 1993 Annie spoke to both her flatmates before they left separately to travel home for the weekend.
Shortly before 11am Annie visited the Allied Irish Bank, Sandymount Road, to carry out some personal banking. This is the last confirmed sighting of Annie McCarrick, captured on CCTV (image provided).
Annie made arrangements with friends inviting them to her apartment for dinner the next day Saturday 27th March. Annie was excited planning for a visit by her mother Nancy, due to arrive on the 30th March 1993.
Subsequently there are reported sightings of Annie in the Sandymount Green area, reported sightings of Annie boarding a No.44 bus bound for Enniskerry and a number of further reported sightings in Enniskerry village and Johnny Fox's pub.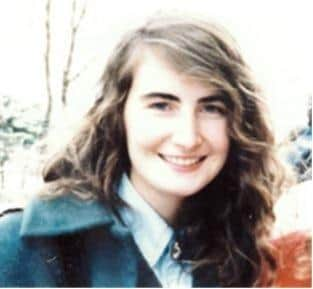 On the 28th March 1993 friends of Annie McCarrick were concerned for her welfare. Annie was not at home on Saturday 27th when they called for the dinner invite, she had not turned up for work either on Saturday 27th or on the morning of Sunday 28th.
A friend called to her apartment on the evening of the 28th and spoke with Annies flatmates. Groceries purchased by Annie on the morning of Friday 26th March 1993, in Quinnsworth, Sandymount Road, had been left unpacked in shopping bags. This is the last confirmed activity by Annie McCarrick.
Annie was reported missing by a friend on the evening of the 28th March at Irishtown Garda Station.
This missing person report was confirmed by her mother Nancy when she arrived in Dublin on the 30th March 1993.
Annie is described as 5'8" in height, 10 stone, long brown hair. She spoke with a soft Irish-American accent. When Annie disappeared it is believed she was in possession of a large brown leather bag.
An Garda Síochána has maintained an open and active investigation into the disappearance of Annie McCarrick carried out by a dedicated investigation team based at Irishtown Garda Station. Over the 30 years of this investigation, the investigation team have discovered and collated in excess of five thousand documents/reports; taken in excess of 300 statements of evidence and retained a number of exhibits.A Senior Investigating Officer has been formally appointed to lead this investigation.
Detective Superintendent Carroll and the Senior Investigating Officer have recently visited Nancy McCarrick in New York.
Based on the entirety of the information available to the investigation team at Irishtown Garda station, today Friday 24th March 2023 An Garda Síochána can confirm that this missing person investigation has now been reclassified as a murder investigation.
Detective Superintendent Carroll, DMR South Central is making the following public appeal for information: "I want to speak to any person who met, spoke with or had any interaction with Annie McCarrick on the 26th March 1993 or subsequently".
"There are person or persons, who have information on the disappearance of Annie McCarrick and her murder on or about the 26th March 1993 and who haven't yet spoken to Gardaí or who may have already spoken to Gardaí but were not in a position to tell everything that they know at that time."
"I want to speak with any person who has any information on the large brown handbag which it is believed that Annie was in possession of when she went missing."
"I am appealing to those persons, 30 years later, to please come forward and speak to the investigation team."
"The primary focus of this investigation is the victim, Annie McCarrick and her family."
"Annie's father John has passed away not knowing what happened to his daughter."
"Annie's mother Nancy deserves to know the truth, she deserves to know what happened to her daughter on or about the 26th March 1993. She is waiting 30 years for those answers."
"I, and the Investigation Team are determined to gather all available information/ evidence to find those answers and bring this matter to a positive conclusion."
Concluding Detective Superintendent Carroll appealed: "I would urge any person or persons with information in relation to the Murder of Annie McCarrick to please come forward to either the investigation team at Irishtown Garda Station at 01 6669600, your local Garda Station or the Garda Confidential telephone line 1800 666 111."
"I appeal to any person who have information relative to Annie's murder not to assume we know and/or that it has limited value. Let us make that decision."