Derry jurors still forced to make two-hour round trip to Coleraine due to COVID-19
Jurors from Derry are still being forced to make a two-hour round trip to Coleraine to serve on trial panels because of coronavirus restrictions.
Published 14th Mar 2023, 14:56 GMT

- 3 min read
Foyle MLA, Pádraig Delargy has called for jury trials to be reinstated at Bishop Street
He also insists there needs to be 'an immediate and clear plan for the future of Derry courthouse.'
The Sinn Féin MLA has been lobbying the Department of Justice (DoJ) on the issue since last September but recent correspondence has confirmed that there has been no change in Northern Ireland Courts and Tribunals Service's (NICTS) position.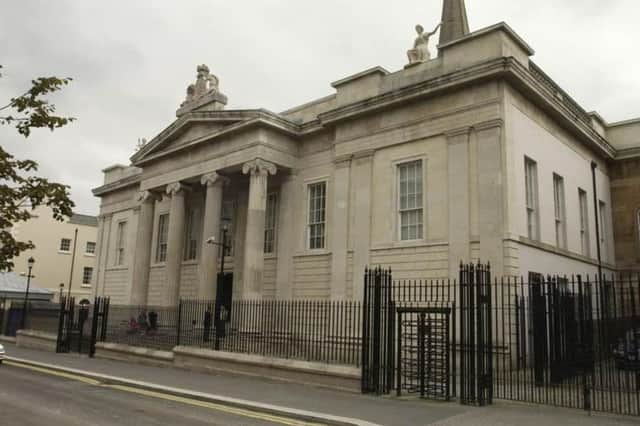 "What concerns me is that, at a time when sectors from airplane travel to nightclubs have removed social distancing restrictions, the Department are still citing these outdated restrictions as their rationale for failing to return full jury trials to Derry.
"This is having a significant impact on jurors, hugely increasing travel times and adding to the pressure of an already stressful process."
Mr. Delargy told the 'Journal' that recent correspondence from DoJ confirmed jury trials will continue to be heard at Coleraine Courthouse but that it is the intention of NICTS to 'return this element of Crown business to Bishop Street Courthouse at the earliest opportunity'.
But the Foyle MLA said: "No timeline has been provided. We're now three years on from the beginning of the pandemic. While this procedure was imperative for many months, it is now redundant and should be reversed immediately.'
"I'm concerned that there is a broader issue here: does the Department wish to scale back court services in Derry? This concern is mirrored by constituents impacted by the Department's refusal to return services now."
Mr. Delargy has asked the Department to provide a timeline for the full reopening of Derry Courthouse; to outline their 5-10 year plans for Derry courthouse; and to provide statistics on the number of local jurors impacted by the removal of trials from Derry.
A DoJ told the 'Journal' jury trials remains suspended as a result of coronavirus restrictions.
"NICTS continues to deploy a range of measures across its venues to mitigate against transmission of coronavirus and other respiratory illnesses, based on public health advice and Northern Ireland Civil Service workplace guidance.
"NICTS is currently providing 15 Crown Court jury courtrooms across Northern Ireland. In each of these, reconfiguration works were completed to improve and modernise juror facilities and facilitate 1m social distancing.
"Due to the listed status of courtrooms at Bishop Street and Downpatrick similar adaptations have not been possible," a spokesperson said.
DoJ said it was important to note that Crown Court business continues to be listed in Bishop Street, with the exception of jury trials, and that the situation will be reviewed soon.
"NICTS continues to review public health advice and is planning to publish revised venue safety guidance in April 2023.
"There are no plans to close Bishop Street courthouse or permanently scale back services. NICTS will shortly commence stakeholder engagement workshops as part of its North West Accommodation project aimed at maintaining, modernising and improving access to justice for citizens of the city and wider region.
"We continue to appraise jury panel availability across all crown court venues and have enhanced juror support services to address queries which jurors may have," the spokesperson said.