Former deputy Derry Mayor Jim McKeever loses appeal over historic sex abuse conviction
A former SDLP Deputy Mayor of Derry jailed for historic sexual abuse of a young girl failed has failed in a bid to overturn his conviction.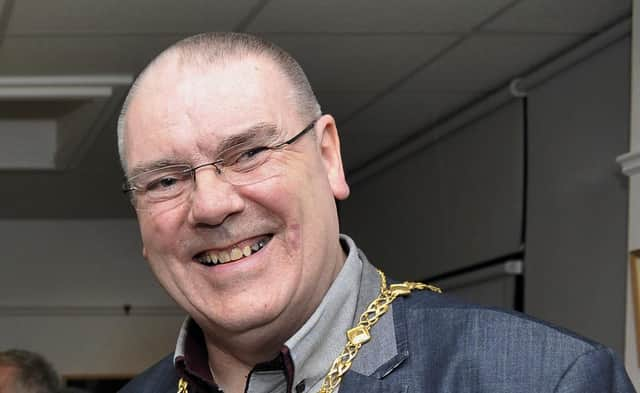 The Court of Appeal on Tuesday dismissed James McKeever's claims that evidence from a childhood friend of the victim was wrongly admitted at his trial.
Lord Justice Treacy said there was "no doubt" about the safety of the guilty verdicts.
In May last year McKeever (65) was convicted of eight offences spanning a period from August 1981 to December 1988.
His victim was aged between seven and 14 when she was abused on a number of occasions at locations in and around Derry.
She recalled a series of incidents which mainly involved sexual touching.
McKeever, of Tamneyreagh Park in Eglinton, was found guilty on counts of indecent assault and gross indecency.
The former Derry and Strabane Councillor received a four-year sentence and was put on the Sex offenders' Register.
With McKeever maintaining his innocence, the appeal centred on an account from a primary school friend of the complainant.
The witness, referred to as AB, made a statement to police that the victim disclosed the sexual abuse to her during their childhood.
She could not remember their exact age at the time, but said it was around the time that advertisements for the Childline telephone support service were on television.
Defence lawyers argued that the hearsay evidence should not have featured at the trial to rebut any suggestion of a more recent fabrication by the complainant.
But based on its timing and contemporaneousness, the three appeal judges described the circumstances in which the statement was made as "compelling".
"AB and the complainant were best friends. On both of their accounts they would have had an intense and trusting relationship," Lord Justice Treacy said.
"An allegation of this nature would be unlikely to have been made flippantly."
Rejecting that ground of appeal, he held: "We are firmly convinced that the adduction of the evidence of AB about the first complaint would assist the jury in ascertaining the truth."
In an anonymous media interview following McKeever's conviction, the victim stated that she had "always hated him".
He claimed that it disclosed a possible motive for making false allegations, contrary to evidence given at trial, and about which she should have been cross-examined.
However, the Court found nothing in the interview to suggest she had any pre-existing animosity towards McKeever before the period of abuse.
Lord Justice Treacy confirmed: "We entertain no doubt about the safety of the convictions and dismiss the appeal."