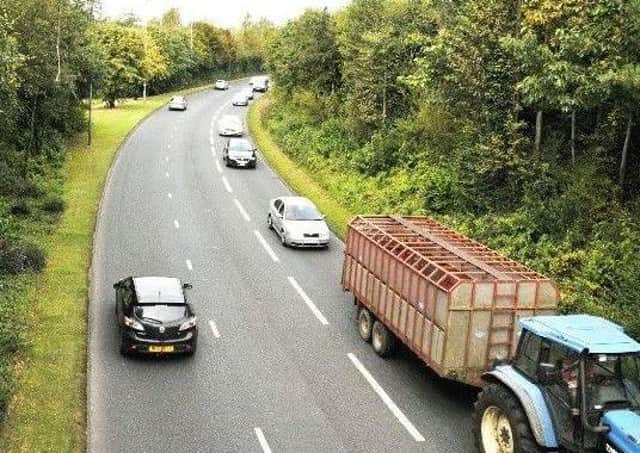 A5 road project delayed again.
The delay to the massive infrastructure project linking Derry and Donegal with Dublin has been described as a huge blow.
"The A5 is needed to tackle regional inequality, transform the economic fortunes of the north west and improve road safety for the whole region," said Derry MLA Martina Anderson.
In a letter to the Infrastructure Committee the minister said she had accepted the stipulation of an Inspector's Report resulting from the Public Inquiry that took place in February and March last year.
"I have accepted the Inspector's key recommendations regarding the preparation of and consultation on further documents on the important topics of flood risk and the consideration of alternatives to the proposed scheme.
"As such, I have asked officials to prepare a further addendum to the Environmental statement for consultation in early autumn," wrote the minister.
She said she anticipated a Public Inquiry being be reopened early next year.
"It will enable the Inquiry to consider further public representations made on the two key topics of flood risk and scheme alternatives and furnish the Department with its final report later in 2022 allowing a decision to be made on the next steps for this important, transformative scheme," she advised.
Last summer Dr. Andrew Murray, the Department of Infrastructure (DfI) deputy secretary, suggested that work on the Newbuildings to Strabane stretch of the £1 billion road was unlikely to start until April 2021 at the earliest.
This date has now been pushed back further as a result of this latest development.