'Assurances rather than expectancies' needed on Carndonagh Tús Nua project - Councillor
An Inishowen councillor has said he would like to see 'assurances, rather than expectancies' on the progression of the Tús Nua project in Carndonagh.
Published 25th May 2023, 11:28 BST

- 2 min read
Updated 25th May 2023, 11:28 BST
Councillor Albert Doherty was speaking after councillors at this week's Inishowen Municipal District meeting received further information on the 'transformative town centre regeneration project, which has been allocated a total of €9.5million.
In relation to project targets for the next bi-monthly / quarterly reporting period, it was stated that: "It is anticipated that the Land Valuer will have progressed negotiations
with landowners, and the Integrated Design Team will have developed the initial design for the scheme."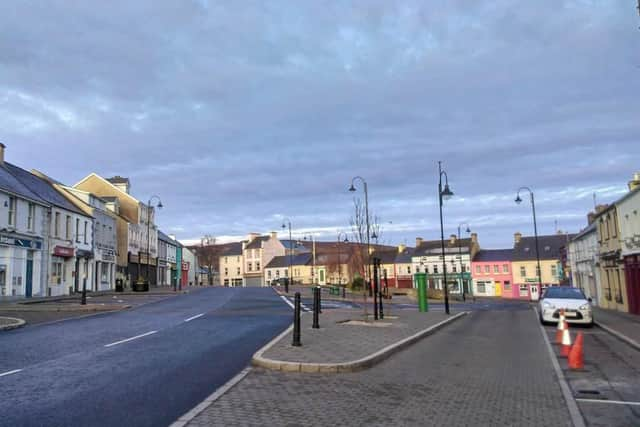 In response, Colr Doherty welcomed the update but said he'd like to see assurances on what is being undertaken going forward. He also raised the matter of Compulsory Purchase Orders.
"In February of this year, I asked for assurances that there would be positive engagement with all stakeholders. That may be ongoing, but I'd like to see assurances, rather than expectancies, for the members at the next meeting. I also understand that some stakeholders have been briefed that there's also the CPO facility, to enable CPDU to continue with different projects. But, I have one case here where the person was concerned about hearing about a CPO, when a number of years into the scheme, an offer has never, ever been forthcoming to that stakeholder. These are just reservations I have that I hope you'll share with the team."
Killian Smith, Executive Planner, told Colr Doherty he would pass his comments on to the CPDU (Capital Project Delivery Unit) and ask them to respond.
The project elements include the the alteration of the former Leprechaun Bar to create a new through access and public amenities including a changing places facility and the restoration, alteration and extension of a former Department Store and associated outbuildings providing for a new Digital Fabrication Laboratory (FabLab) and co- working Hub (CoLabora), office space, a Social Space for Young People and Teenagers a community kitchen and more.
Other elements include the creation of a new Pedestrian Street and public realm park between Pound Street/Bank Place and the Supervalu Retail Complex,