Call for better lights at busy cross-border village of Killea
Sinn Féin Councillor Patricia Logue has called on the Department for Infrastructure to install lights on a section of one of the busiest cross-border arterial routes between Derry and Donegal at Killea.
21st Sep 2021, 4:50pm
- 1 min read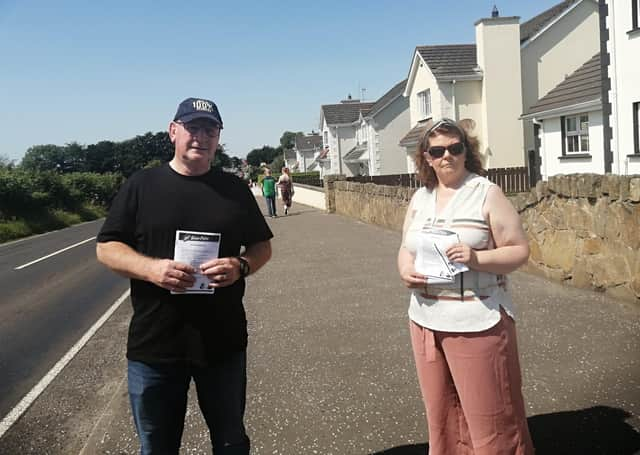 Colr. Logue said: "Residents have been in contact with me and Donegal Councillor Terry Crossan appealing for something to be done with street lighting along this section of the main Letterkenny Road. This particular stretch of road links up the village of Killea and currently has no lights along it. You only have to be here five minutes and you will see how busy it is with heavy traffic."
She said that the approach of dark winter mornings and nights made lighting a particularly pressing issue.
"We believe that the Department for Infrastructure needs to install a new lighting system which improves safety for residents, pedestrians and motorists alike. It would also add to better connectivity between both parts of the village."