Fáilte Ireland develops Local Expert Programme for Inishowen Peninsula
A workshop was held in Buncrana recently to help develop a network of locals who work in the frontline in tourism and hospitality to share useful information with visitors to Inishowen Peninsula and Donegal
Published 29th Mar 2023, 16:26 BST

- 1 min read
Updated 29th Mar 2023, 16:26 BST
Fáilte Ireland's Local Experts Programme workshop was held this week in the Inishowen Gateway Hotel, Inishowen Peninsula, Co. Donegal.
The network will enable visitors to immerse themselves in the destination which, in turn, will encourage them to stay for longer and do more, benefitting the local economy.
Linda Campbell, Visitor Engagement Manager with Fáilte Ireland said:  "Fáilte Ireland's Local Experts Programme is designed to empower those working in the tourism industry to amplify the visitor experience in Inishowen by sharing information, ideas and tips.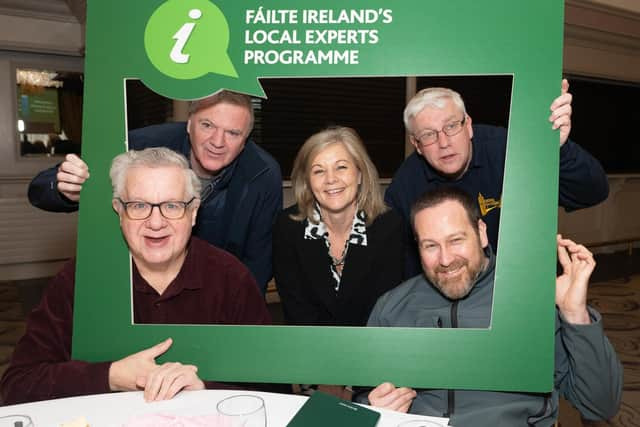 Local knowledge of things to see and do, and places to explore plays a key role in providing visitors with a rich and unique experience.
She added: "The programme is designed for all those working in the local Inishowen Peninsula tourism community, included those working in tourism accommodation, restaurants, pubs, taxis, public transport or volunteers on tourism initiatives."