Going Green: EV's are cheaper to own and simple to charge
There's no doubting the mountains of research that prove electric vehicles (EVs) are often much cheaper to run and own than their petrol and diesel counterparts. And while there are plenty of people switching every week, there's a new poll which highlight some myths that continue to hamper their popularity.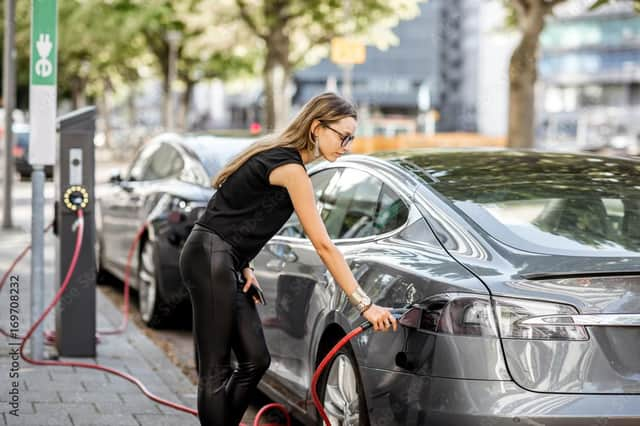 According to the Energy Climate Intelligence Unit, the public perception of range anxiety, cost savings and charging points remains lower than reality on the ground.
On the surface this might not mean much other than a bit of disinformation or bad messaging given to consumers but actually it's a little more serious than that. We could have swathes of consumers who would like to switch to EVs who don't because of EV myths like charging points and slow down the transition to cleaner air and motoring.
We know the sales of electric vehicles are increasing rapidly but one of the myths about EVs is that there aren't enough public charging points –
and it always comes a shock to consumers when they find out there are more EV charging point locations than there are petrol stations in the UK. At the end of June 2023, there were 44,408 electric vehicle charging points across the UK, across 25,521 charging locations. This represents a 36 per cent increase in the total number of charging devices since June 2022. There are a further 400,000 charging points in domestic and commercial settings according to zap map stats. And of course, there is electricity everywhere so, as a last resort there is always a 'trickle' charge option with a 3-pin plug.
Another misconception is the polling found that two-thirds (68%) of Britons underestimate the number of drivers who have access to off-street parking . The actual proportion of homes with access to off-street parking is around 70%
Colin Walker, Head of Transport at the ECIU said: "The British public are being confused… by suggesting EVs are more expensive to own and operate than their petrol equivalents.
Unsurprisingly, big oil companies are playing the lack of consumer clarity card too. A new advert launched by MobilOil, a subsidiary of ExxonMobbil is the first anti EV advert celebrating petrol and diesel cars.
The advert shows people at home and in the park attached by cables and wires. "Disconnecting feels a lot like breaking free," the ad says – suggesting that having a car you need to charge isn't anything like as freeing as having one you put fossil fuels into.
In reality the average new electric car can run almost 300 miles on a single charge. Some cars have a range in excess of 450 miles. Yet, the average length of a car journey in the UK is just over 8 miles.
On one hand, for an oil company to make an advert like this shows how concerned they are at how fast consumers are ditching their polluting petrol vehicles for electric ones which is great news. But unfortunately there'll be consumers who will believe the nonsense due to the power of advertising. But people's satisfaction with EVs speak for themselves:
A survey from the RAC found 90 percent of electric vehicle owners are so happy with their choice they will never go back to petrol or diesel models. That's what has oil companies worried – if they can dissuade people from trying EVs they'll have succeeded because the facts show, once consumers try EVs, they don't go back.We know about greenwashing – where a business overstates its green credentials deliberately or unintentionally, but this is a whole other, dirty side of a coin. Suggesting electrification is inhibiting or somehow bad goes against everything we know about electric vehicles and it's simply untrue. They're much better for the environment, cheaper to own and incredibly simple to charge so this ad feels a lot like disinformation.