'How many people have been fined?': Penalties for untaxed cars due to MOT backlog 'a disgrace' - Derry pensioner
A Derry man who was hit with a fine after being unable to tax his car due to the MOT backlog has described the situation as 'a disgrace'.
Published 21st Feb 2023, 14:10 BST

- 4 min read
Tommy Mullan (78) has been driving for five decades and has always paid his road tax and observed the rules but the inability to secure an MOT appointment since his last test expired in July has meant he cannot tax his car.
Speaking to the Journal yesterday, Mr Mullan explained how the £97 fine was issued after he went to pick up his wife – who uses a walking aid and has mobility issues – after a Legion of Mary meeting and was parked at Clarendon Street earlier this month. His wife actually fell and several people helped the couple at the scene.
The veteran community worker said he has tried in vain, as has his mechanic, to secure an MOT appointment before the test certificate expired last summer and since. Without the test he has been told he cannot renew the road tax, which expired in December. Mr Mullan said he knows of numerous other people who have also been issued with fines due to the MOT backlog, with one person having to pay almost £300 to have a clamp removed.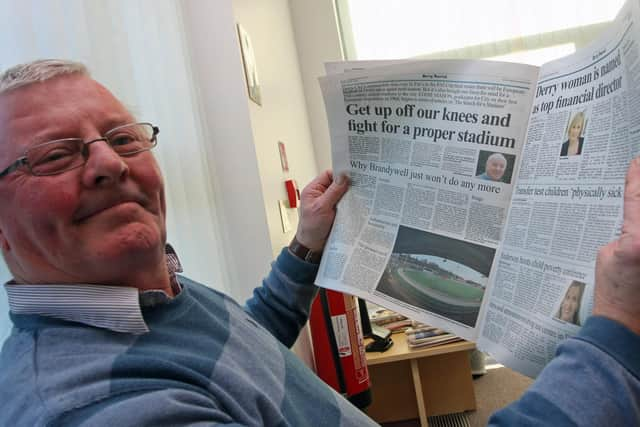 "This is a disgrace," Mr Mullan said. "I am driving nearly 50 years and I have never broken the law and have always paid my tax.
Responding, a spokesperson for the Department for Infrastructure said: "The Driver and Vehicle Agency (DVA) has steadily increased its vehicle testing capacity and is now exceeding pre-Covid levels."
"My mechanic has been trying to get an appointment, and three times there was a slot and the next thing they were cancelled.
"I don't mind paying the fine but I had wanted to pay my tax but you can't, you are not allowed. How many other people have had this letter sent to them and are being fined for this as well? And at a time when there is a cost of living crisis and the price of everything is going up and everyone is affected by that.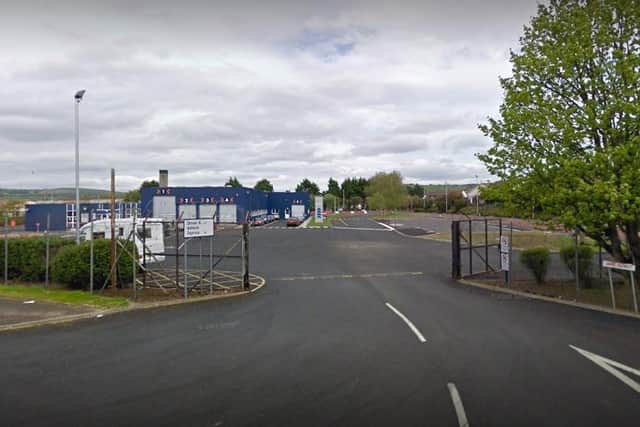 "The politicians in this town should be doing their jobs, making sure this doesn't happen.
Mr Mullan said he knows of other people who have had to travel as far away as Ballymena for an MOT, something which is not an option for him given his circumstances.
"The centre here in Derry is supposed to be to be the most modern centre in Northern Ireland so why are all the lanes there not in use?"
Mr Mullan was also critical of the amount of defects and potholes on Derry's roads. "The roads in Derry are the worst roads in Northern Ireland. You go up the Strand Road and it is like being on a rocking horse. Other roads like Buncrana Road are the same, nothing but potholes and it is costing people a fortune because of the damage to their cars, and then they are hammering you for road tax. How many people are they hammering here in Derry?" he asked.
A spokesperson for the Department for Infrastructure said: "In the six months between August 2022 and January 2023, the DVA conducted 501,560 full vehicle tests – 37,477 of these tests were conducted at Newbuildings.
"The rolling 12-month total for full vehicle tests conducted is now 972,070. This increase in capacity has been achieved by adopting a range of measures including the recruitment of additional vehicle examiners, the use of overtime to provide cover for leave and by offering vehicle test appointments on a Sunday and bank holidays, when testing is not normally available.
"The DVA has confirmed that as at 12:00 on 20 February 2023, just over 131,000 vehicles have a vehicle test booking appointment up to 30 April 2023 and approximately 36,000 further appointment slots are available across its network of test centres for the same period. The DVA releases vehicle test appointments on a daily basis and customers are encouraged to regularly check the booking system as they may be able to change their existing appointment to a different test centre and time if a slot becomes available."
The Department advised that the latest information on MOTs is available on NI Direct at https://www.nidirect.gov.uk/articles/guide-booking-your-mot-vehicle-test and is also included as an advice note with every MOT Reminder Letter issued to their customers.
"The DVA's advice to vehicle owners who require an MOT to tax their vehicle and cannot secure a date before their MOT expires is to book the earliest available appointment and keep checking the booking system for an earlier appointment. If they get to within five days of the expiry date of their vehicle tax and they have been unable to secure an appointment or their vehicle tax has expired, they should contact the DVA Customer Services team at [email protected] and they will do their best to get an urgent appointment for the vehicle. To date, all customers who have contacted the DVA in these circumstances have been offered an earlier appointment."
The Department said Vehicle Excise Duty (Motor Tax) is an excepted matter and is administered and enforced by the Driver & Vehicle Licensing Agency (DVLA) in Swansea on behalf of HM Treasury. "The Department has no authority or influence with the DVLA on these matters."
The DVLA has advised that by law, 'every vehicle registered in the United Kingdom' must be taxed before being used or kept on a public road.
Failing to tax vehicles can result in financial penalties, court action, wheel clamping or eventually lose their vehicle, the body advised.