Large submarine spotted off Inishowen
A large submarine has been spotted off Inishowen and Fanad this morning.
Thursday, 29th April 2021, 12:23 pm
Updated
Thursday, 29th April 2021, 12:24 pm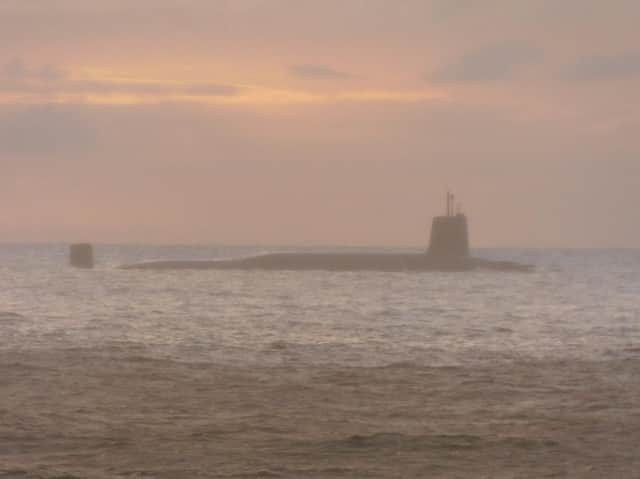 A large submarine off Donegal this morning. Photo: Damien McCallig.
Photographs of the huge vessel were captured by Damian McCallig, who is Chief Engineer on the RV Celtic Explorer, a state-owned fisheries and oceanographic research vessel that is run by the Marine Institute.
Damian tweeted, "Large submarine passing this morning 20 miles northwest of Malin Head, Donegal," an hour or two after sunrise.
Though unconfirmed the vessel resembles in shape several of the classes of submarines used by the British Royal Navy.
The boat surfaced a few hours after sunrise. Photo: Damien McCallig
The vessel was photographed 20 miles north west of Malin Head. Photo: Damien McCallig