Renewed call for jet skis to be banned at popular Moville beach
There have been renewed calls for jet skis to be banned at a popular Inishowen beach, after a sign was erected at the location providing guidelines for jet-skiers.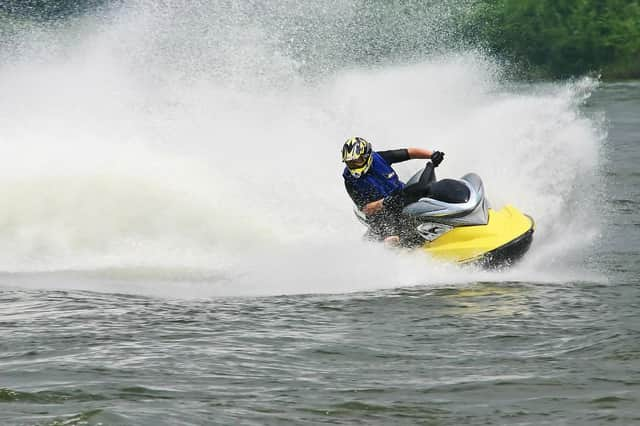 Councillor Martin Farren raised the issue at this week's meeting of the Inishowen Municipal District, at which he said the sign erected at Glenburnie beach was brought to his attention over the weekend.
The Labour councillor said: "The new sign was put up telling jet ski users how to use them and how many metres they should be from the shoreline etc. I would like that sign to be taken away and new one put up, saying: 'Jet skis prohibited.' This is a very family-friendly beach and lots of people go swimming there during summer months."
Colr Farren referred to an incident involving a jet ski at the beach a number of years ago, which, he said, 'could have led to fatalities'.
He said: "A place like Glenburnie beach is not where a jet ski should be launched. I would like that sign taken away immediately and replaced with a sign saying they are prohibited in the area. . This sign was brought to my attention at the weekend, so I went down to check. Sure enough, the sign was there. This cannot be allowed to happen. It's such a popular beach for families and they cannot be launching jet-skis in that area. I'm glad this was brought to my attention. I had experience of what can happen there a few years ago and I don't want it to happen again."