Joe Biden tells Boris Johnson he feels 'very strongly' that Irish Protocol must remain
US President Joe Biden has warned British Prime Minister Boris Johnson that he feels 'very strongly' that the Irish protocol must not be changed.
Wednesday, 22nd September 2021, 10:26 am
Updated
Wednesday, 22nd September 2021, 10:28 am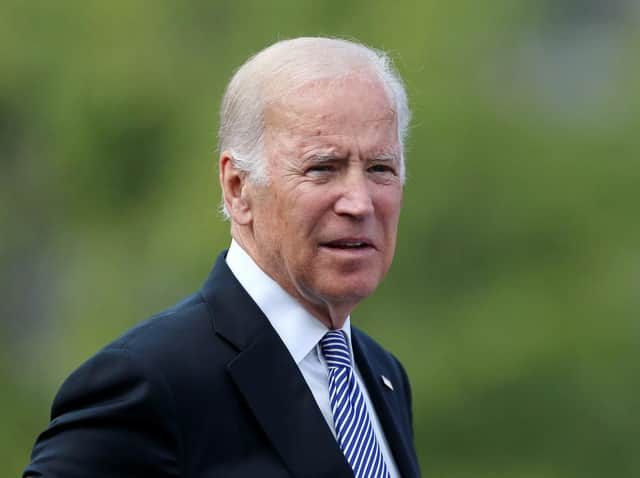 Joe Biden
Speaking at a joint press conference in the White House, Mr. Biden, who identifies as Irish, said: "On the protocols, I feel very strongly on those. We spent an enormous amount of time and effort, the United States, it was a major bipartisan effort made.
"And I would not at all like to see, nor I might add would many of my Republican colleagues like to see, a change in the Irish accords, the end result having a closed border in Ireland."
Mr. Johnson replied: "That's absolutely right. On that point, Joe, we're completely at one, nobody wants to see anything that interrupts or unbalances the Belfast/Good Friday Agreement."
Mr. Biden has previously warned Britain's chances of securing a trade deal with the US are little to none if its post-Brexit policy damages Ireland.
Prior to Mr. Biden's assumption of the US premiership senior Democrats and long-standing colleagues Nancy Pelosi and Richard Neal, during a visit to the Guildhall in 2019, warned that any harm caused by Brexit to the Good Friday Agreement would prevent a trade deal between the UK and US.