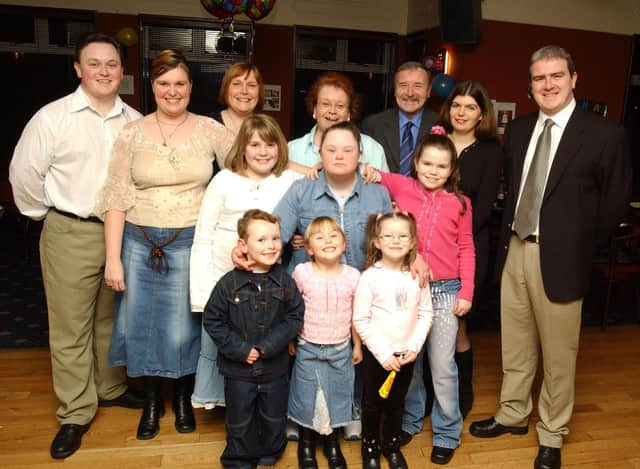 30 brilliant pictures of Derry people partying in 2003
There was plenty to party about in January 2003 when people young and old got together to celebrate special milestones.
Published 26th Jan 2023, 14:42 BST
Updated 26th Jan 2023, 14:43 BST
Nicola Harkin celebrated her 18th birthday with family and friends at Pitchers while Debra Downey celebrated her 40th in the Phoenix Bar. Donna Breslin also turned 40 at that time in the Foyle Golf Centre and the Delacroix was filled to with Joe Murphy's friends, family and colleagues from O'Neill Bros. Mary Gallagher got the surprise of her life when she entered the Abercorn Bar and saw her nearest and dearest there for a surprise 40th and Paddy Olgivie and Philip Devine partied in the Broomhill Hotel to celebrate retiring from the Fire Service after 25 years of service. Sheila Doherty enjoyed her 80th birthday dinner in the City Hotel with her children.