ARC Fitness launches 'More than That' campaign in Derry
Addiction recovery service, ARC Fitness, is launching its most recent campaign, 'More Than That' as it continues to champion addiction recovery in the North West and beyond.
Published 26th Jan 2023, 16:10 BST

- 2 min read
The year-long campaign will aim to highlight that the words we use have power and that anyone struggling with substance use is so much more than the negative labels they or society may have spoken over them.
'More Than That' will see the Derry based organisation host a series of empowering public events around the city including the annual ARC Fitness Health Fair that is set to take place on 15th March, Colour Dash, the second ever ARC Fitness Recovery Conference, NI Recovery Walk and the newest season of the group's ongoing 'Recovery Position' podcast.
Gary Rutherford, Founder and Strategic Coordinator of ARC Fitness, said: "We're thrilled and excited about this one. The newest campaign, 'More Than That' is going to speak to so many people.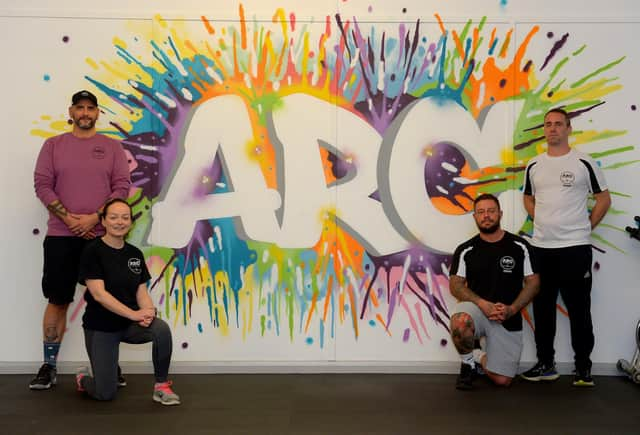 "Its purpose is to highlight that when we allow ourselves to be defined by our struggles, we are actually limiting our own potential. The labels we choose to describe ourselves paint a picture of how we see ourselves, but the reality is that we are all more than any one thing. We are more than our worst flaw, more than our biggest regret, and more than our worst moments. We are more than the sum of our mistakes.
"We need to remember that struggling with substance use or being a person in recovery doesn't mean that you are incapable, weak, or unworthy. You are much more than that.
"We're also looking forward to the return of our ARC Fitness Health Fair and our ARC Fitness Recovery Conference. They were both such great events in 2022 and we look forward to coming back big, better and stronger in 2023."
ARC Fitness was first launched in 2019 by Gary, a registered mental health nurse and a qualified personal trainer. The non-profit organisation seeks to give individuals, who are recovering from addiction, the opportunity to focus on improving their mental and physical wellbeing through physical activity, professional support, and re-connection with community.