Bloody Sunday: PPS responds to High Court's Soldier F ruling
A court ruling to quash a decision to drop murder charges against a former British paratrooper over shootings on Bloody Sunday reflects the "difficult and complex" legal issues facing prosecutors, NI's Director of Public Prosecutions Stephen Herron has said.
23rd Mar 2022, 5:11pm
- 1 min read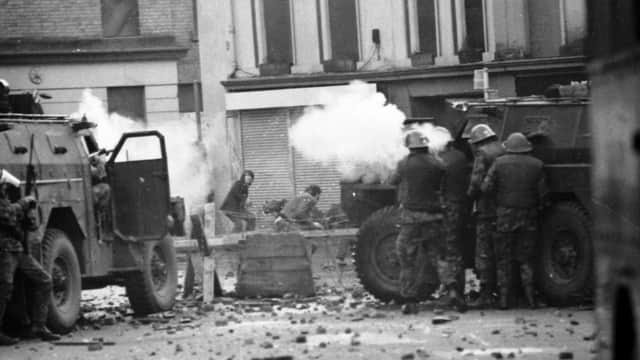 He was speaking after the High Court in Belfast said on Wednesday that a 2021 decision by the PPS to drop the case against Soldier F should be reconsidered.
The High Court ruling followed a legal challenge brought by the family of one of the victims.
Soldier F had been facing trial for the murders of William McKinney and James Wray, plus five counts of attempted murder, in Derry on January 30, 1972.
In response to Wednesday's ruling, the director of the PPS said the team involved in the Soldier F case would "take time to consider the full detail of the written judgement" and "its impact on these proceedings".
Stephen Herron said the PPS would update the district judge and the parties directly involved in the Soldier F prosecution on the outcome of this process "at the earliest opportunity".
"I would like to acknowledge the lasting pain and frustration of the families involved in these judicial review proceedings and their wider campaign for truth and justice," he said.
In her ruling earlier on Wednesday, Lady Chief Justice Dame Siobhan Keegan said the PPS must reconsider its decision, which it based on concerns over the admissibility of evidence in the case.
She said: "We consider that the decision crosses the threshold of irrationality where it simply does not add up, or in other words there is an error of reasoning which robs the decision of logic."