Capsized boat tragedy: Derry & Strabane call on British government to extend Ukraine resettlement to Sudanese families
Derry & Strabane Council is to write to the British government calling for schemes set up to facilitate people from Ukraine fleeing the war there to be extended to people from Sudan facing the same desperate and life-threatening situation.
Watch more of our videos on Shots! 
and live on Freeview channel 276
Visit Shots! now
SDLP Councillor Lilian Seenoi-Barr raised the matter by tabling a motion in light of the terrible tragedy at sea over recent days in which hundreds of people are feared dead after a boat capsized off Greece on route from Libya to Europe.
Speaking at the Derry City & Strabane District Council Health & Community Committee meeting on Thursday, Colr. Seenoi-Barr said: "Yesterday a boat carrying desperate individual seeking safety from Sudan, Afghanistan, Palestine, Iran and other countries capsized. The confirmed death toll currently stands at 79 but with approximately 750 people onboard, hundreds more have lost their lives.
"It is a sad but preventable tragedy. Every one of those people had a family, a life and hopes for the future."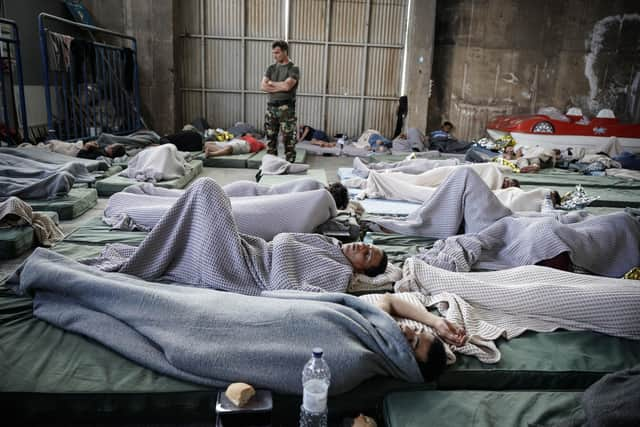 Colr. Seenoi-Barr claimed that the British government so-called illegal immigration bill "focuses on demonising people who are seeking protection from savagely violent regimes".
"It aims to deny entry to individuals who arrive in the UK through irregular routes, feeding into fears and prejudices and contradicting the principles outlined in the 1951 UN Refugee Convention to which the UK is a leading signatory," she said.
"For most people living in conflict zones there are no regular routes available to them to come to this country.
"We urgently need to send a resounding message of support to those seeking sanctuary, especially in the face of increasingly inhumane government policy."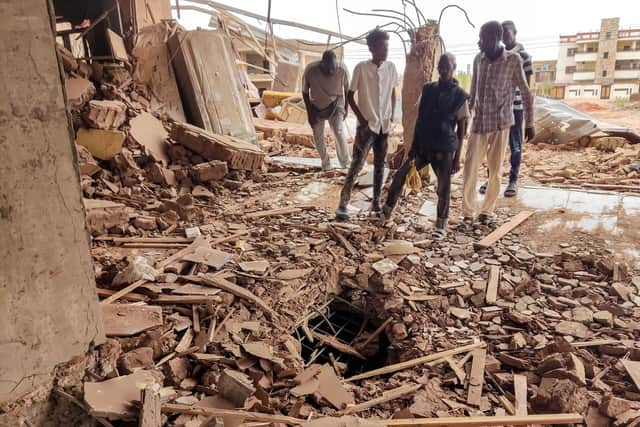 Colr. Seenoi-Barr said that since 2020 the refugee re-settlement scheme has been operating in Northern Ireland 2020 but that the number of people being resettled has been 'disappointingly small'.
"Currently new resettlement opportunities to the UK for nationalities other than Afghanistan are severely limited. Even then, over the past two years only 22 Afghan individuals have been resettled in Northern Ireland."
Colr. Seenoi-Barr said this lack of options was why people were resorting to dangerous journeys on boats.
She added that there was a significant Sudanese population in the north of Ireland, some of whom had sought sanctuary and others who were working in areas such as healthcare and IT.
"These individuals have become an integral part of our city and Northern Ireland as a whole. The ongoing conflict in Sudan has now escalated to crisis level, leaving many Sudanese individuals in this city and district deeply concerned for the safety of their loved ones. To address this urgent situation it is crucial to extend visas for those legally residing in Northern Ireland, working in vital sectors, and allow them to bring their family members to safety. Additionally, individuals undergoing slow asylum processes should have their cases expedited. Every delay results on loss of life."
Colr. Seenoi-Barr said that when war broke out in Ukraine, three schemes were set up by the British government, two of which - the Ukraine Family Scheme and Ukraine Extension Scheme - could be extended to people in Sudan.
"If we genuinely want to uphold the principles of compassion, human rights and solidarity we must stand united in support of people seeking sanctuary in our city and district," she said.
The committee agreed to write to the British government calling for this to be done.
The Journal has requested a response from the UK Home Office.